Court says Black woman's hair was not good enough reason to resign
South Carolina
Carol Ozemhoya | OW Contributor | 9/5/2019, 10:07 a.m.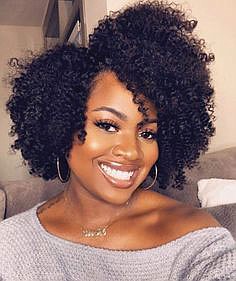 Court says Black woman's hair was not good enough reason to resign
White male co-workers made frequent comments about Deanna Evans's hair, remarking that she looked "unprofessional" and "inappropriate," reports Forbes..
Evans, an African-American who wore her hair in a natural state, was a technical quality leader at International Paper Company's Eastover, S.C. plant. She complained to IPC, but the company took no corrective action. So Evans quit, got another job and filed a race and sex discrimination lawsuit against IPC, alleging that she was the victim of a hostile workplace environment. A three-judge panel for the U.S. Court of Appeals for the Fourth Circuit, based in Richmond, Va., recently ruled that the unseemly focus on Evans' hair, while "frustrating and unpleasant," did not justify her voluntary resignation from IPC.
The panel said Evans did not experience a level of hostility that would compel a "reasonable person in her position ... to resign." The panel was all White and consisted of two males and one female. However, the panel upheld the lower court decision by U.S. District Judge Julianna Michelle Childs, who is African American. Evans rejected a recommendation by a magistrate judge to deny IPC's request to dismiss Evans' claims for constructive discharge based on a hostile work environment.
According to court documents: a White male supervisor told Evans "my hairstyle was not an appropriate hairstyle for the office. "A White male coworker commented "[when] I would wear my hair in styles, as far as in braids, when I had to cut my hair, any style I had with my hair, he always had something to say, so it was continuous with every hairstyle that I had." Another White male coworker said her hairstyle was "unprofessional" and nicknamed her Angela Davis, after the civil rights leader and Black Panther activist, because he thought they had similar hairstyles and because "Davis stirred up a lot of trouble."
Evans, who holds a chemical engineering degree and a masters in business administration, said she was generally treated worse than White male co-workers at IPC. She said she was ignored and left of out meetings. She complained to her supervisor and the plant manager in 2014 and early 2015, but they took no corrective action. She quit in March 2015, citing the "current working environment."
In an odd twist, Evans was well regarded by IPC management, which sought to keep her on the payroll and held a "farewell lunch" to commemorate her departure. Moreover, Evans was exceedingly polite in her exit correspondence with company officials, thanking them for listening to her concerns.