Racial profiling remains a daily dilemma for LAPD
Isabell Rivera OW Contributor | 10/25/2019, midnight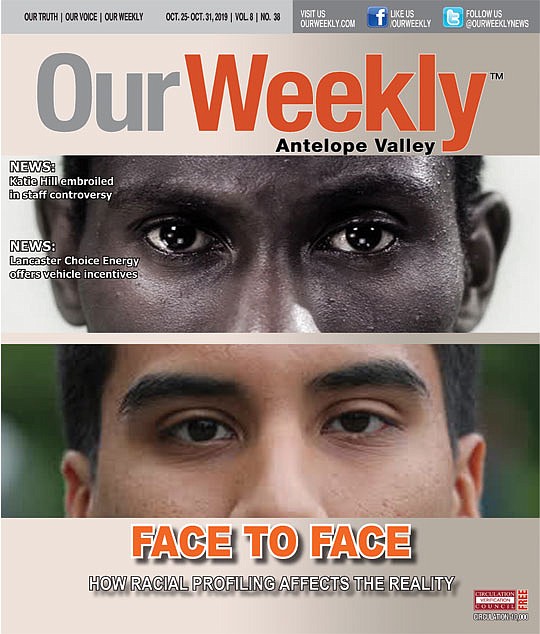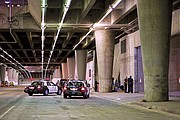 Although crime in Los Angeles has somewhat decreased over the years, certain areas—such as South Los Angeles—have witnessed an increase. And with high crime comes high police activity.
The issue
Since racial diversity between Whites and persons of color is practically non-existent in certain neighborhoods, the targets of police detainments/arrests are mostly people of color. Being at the wrong place, at the wrong time, and wearing the wrong colored clothes, or just being in the car, waiting for the traffic light to switch, or having broken headlights, might all be reasons to be stopped by the police. However, the color of someone's skin might just be enough of a reason to look like a suspect. 
According to a new LA Times analysis, more than 20 percent of vehicle stops that involved African-Americans, equipment violation, such as a broken taillight or tinted windows were the reasons, compared to 11 percent of Whites who were stopped. Those types of violations can serve as a motive for the Los Angeles Police Department (LAPD) to look for more that isn't as obvious at first glance. Those so-called "pre-textual traffic stops" are legal, but are taken with a grain of salt; since critics say that it gives law enforcement too much freedom to decide based on instinct versus evidence.
Metro Division under scrutiny
One division of the LAPD has been under scrutiny; the elite Metropolitan (Metro) division. They are trained to perform various tasks in regards to diverse crime-fighting duties, such as surveillance, counter terrorism, as well as crowd control. Recently, they've been assisting the South Bureau to help fight crimes associated with gangs and drugs.
"We're trying to stop drive-by shootings," Capt. Jonathan Tippet of Metro told the LA Times. "If we're not here, it's going to have a negative impact and allow people to go back to committing crime. If we're not here to keep the peace, we're going to have bloodshed." 
The problem is that the "stop-and-frisk" procedures mostly happen to people of color. In a city that accounts for 9 percent Black, 49 percent of the drivers stopped by the Metro division were Black.
"African-Americans were not the quote-unquote target. And that's my concern with the data point and how it's being interpreted — that we just went out looking for African-Americans," LAPD Chief Michel Moore said. "That's not what crime suppression was involved in."
Statistics of other races were Latinx at 44 percent stopped by Metro, accounted for 49 percent of the city population. Whites on the other hand were accounted for less than 4 percent of the drivers stopped, of a 28-percent city population.
Whites more often caught with illegal drugs 
However, according to the new analysis, Whites were more likely to be found with drugs, weapons and other illicit articles, at 20 percent of all searches, whereas Blacks were only at 17 percent and Latinx at 16 percent. The counts included both pat-down and vehicle searches. 
The "Brothers, Sons, Selves" coalition's manager, David Turner, remembered when his father told him to fear the cops, but didn't understand why until an officer held a gun to him during a random traffic stop.