A ComicCon of Our Own
AfroComicCon offers a platform for diversity in pop culture
Gregg Reese OW Contributor | 10/17/2019, midnight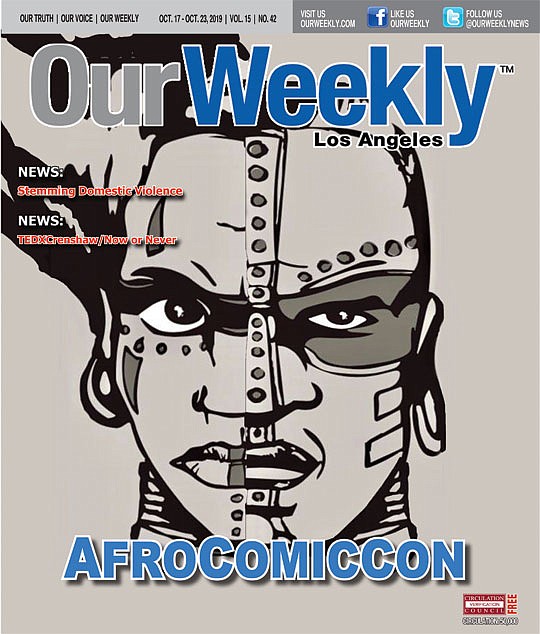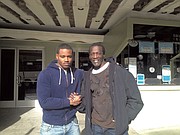 The Bay Area is the most progressive bastion of the historically liberal state of California (although the sweep towards gentrification may soon turn the political tide in the opposite direction), and none of the cities and towns within it upholds the standard of progressiveness higher than the East Bay municipality of Berkeley.
One relatively unsung product of its liberal sway is the founder of the upcoming AfroComicCon, native son Michael James. Now in its third iteration, AfroComicCon is a three-day event showcasing comic books and pop culture related to (but assuredly not limited to) the African Diaspora.
The event is held in the cities of Oakland and neighboring Emeryville, California and aims to be an inclusive entity as opposed to other, similar conventions geared towards special groups and demographics. It is a 501(c)(3) non-profit organization affiliated with the Oakland Technology and Education Center.
Comic book conventions showcase comic books and related areas of entertainment, and feature exhibits, panels, and features of interest.
Initially low-brow affairs concentrating solely on comics and special interest groups (the first San Diego Comic-Con was held in a hotel basement with perhaps 300 people in 1970), these "cons" have mushroomed to multi-genre affairs drawing tens of thousands of participants and showcasing gaming, sci-fi, horror, and other facets of pop culture.
Film and television companies use these venues to showcase their wares, and gauge public response to shows prior to general release.
Monetarily, they are a financial windfall, generating millions in revenue and contributing significantly to the surrounding community's economy. A major component of these events is the practice of cosplay, in which fans dress up as their favorite superheroes and animated characters.
Growing Pains
The story behind AfroComicCon can be traced back to the roots of its founder. James came up under the sway of Oakland's Allen Temple Baptist Church and its progressive pastor, the Rev. J. Alfred Smith, Sr. Among the luminaries passing through its portals were former Congressman and Oakland Mayor Ron Dellums, and civil rights activists the Rev. Jesse Jackson and the Rev. Al Sharpton.
The seeds of social liberalism firmly planted, young James graduated from UC Davis, with a bachelor's in Environmental Planning to begin his tenure in corporate America, a period he found stifling and restrictive.
The millennium era found him politicized through work with various non-profit concerns and travels overseas where he participated in the 2007 release of South African dissident Nelson Mandela. These events were intertwined by his work to promote computer literacy among the Bay Area's disadvantaged during a period where he became disenchanted with the educational system's methodology in distributing state and federal funding to the community. During this time, he had been involved in a successful literacy program under the umbrella of UC Berkeley.
The experience soured him, however, as he saw how the non-profit apparatus worked. He did quite well with the $850,000 allotted to his program, until he found out it was just part of the $7 million the university was receiving over a seven-year period.