Diahann Carroll dies from cancer in LA at age 84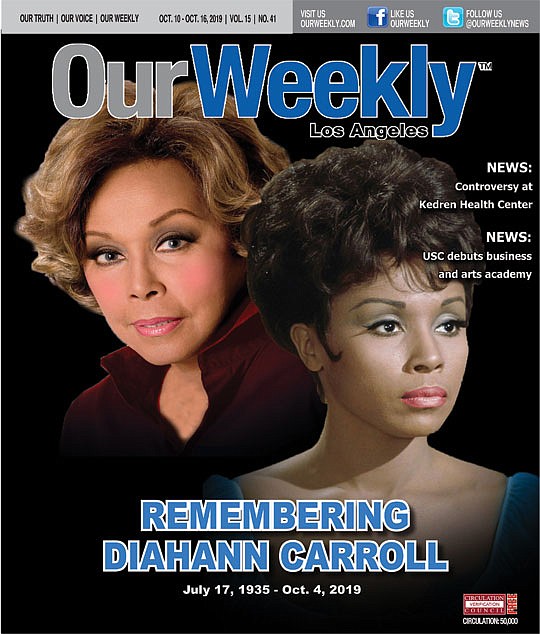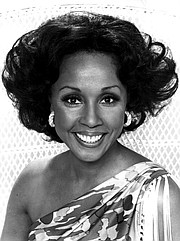 Actress-singer Diahann Carroll, a pioneer for Black  women on television, died of cancer on Oct. 4 at her Los Angeles home at the age of 84.
Carroll had battled breast cancer for many years. In 1998, she had surgery to remove a small cancerous growth, which had been detected during a routine annual medical examination. The growth was removed and she underwent six weeks of radiation treatment. As a breast cancer survivor, Carroll became an activist, encouraging women to receive annual checkups.
"Although it has been said many times, I want to alert every woman in the world that the best weapon against breast cancer is early detection," she said at the time. "Annual checkups can save your life."
Carroll's daughter, journalist Suzanne Kay, said: "Diahann Carroll was a consummate entertainer and beloved icon whose career spanned nearly seven decades. She paved the way for many and never allowed anyone to limit or define her."
The landmark comedy 'Julia'
The Bronx-born performer is remembered for her groundbreaking role in "Julia," which spanned more than 80 episodes from 1968-71, and helped raise the visibility of African-Americans on television. For her efforts, she earned a Golden Globe and received an Emmy nomination. Carroll starred on Broadway, in Hollywood musicals, and as a Las Vegas nightclub performer.
Carroll also starred in "Porgy and Bess" and "Carmen," and played Dominique Devereaux on TV's "Dynasty." She reportedly lobbied producer Aaron Spelling for the role, recalling for People magazine in a 1984 interview, "I want to be wealthy and ruthless ... I want to be the first Black b#tch on television."
In 1990, she was honored with a star on the Hollywood Walk of Fame.
Diahann Carrroll was a dynamic entertainer whose TV credits include "A Different World" and "Grey's Anatomy." In Las Vegas, Carroll headlined with her fourth husband, Vic Damone, and was nominated for an Oscar for her role as a welfare mother in the 1974 drama "Claudine," as well as earning an Tony Award in 1962 for Richard Rogers' "No Strings."
Carroll's role on "Julia," co-starring Lloyd Nolan, was that of a war-widowed nurse rearing a son. It was the first starring role of a self-sufficient and professional non-domestic Black woman, a departure from television depictions of Black women as domestic workers. This role would be credited for shattering stereotypes far ahead of "The Cosby Show" in the 1980s.
An upper-middle class Black woman
"The experience for television," she said in a 2011 interview with the Archive of American Television, "[is that] everyone was on the line and everyone was scared because we were saying to the country 'We're going to present a very upper middle-class Black woman raising her child and her major concentration will not be about suffering in the ghetto. We don't know if you're going to buy it, but this is what we're going to do: Take a different point of view of Blacks in the United States.'"
"Julia" was a remarkable show for its time and was popular among all viewing audiences. For the leggy beauty, "Julia" was Carroll's opportunity to headline a scripted television show, a feat not accomplished since Ethel Waters starred in "Bulah" from 1950-1953. In that show, Waters portrayed the typical Black maid and it was not until Nichelle Nichols' role as Lt. Uhura on "Star Trek" in 1966 did audiences witness more lines, more focus,  and a more serious acting application for a Black woman.