Clippers ready to continue 'bragging rights' against Lakers
Two teams square off on Oct. 22
Lisa Fitch OW Contributor | 10/10/2019, midnight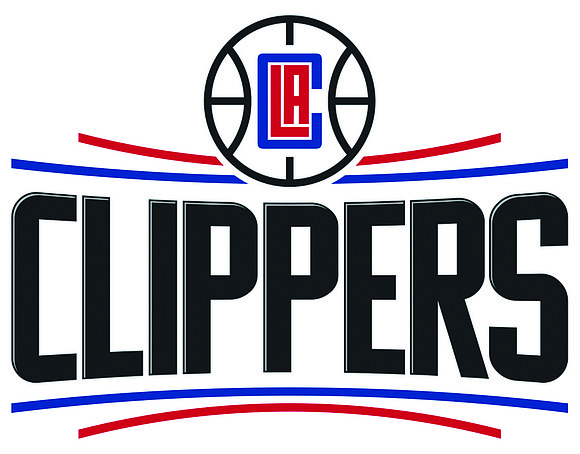 While plans for a separate Inglewood basketball arena are still in the air, the Los Angeles Clippers kicked off their training camp at last week's media day, answering questions about their summer, their game and their team's rivalry with the Lakers.
The first game between the two L.A. teams is set for Oct. 22.
"As far as us, we just look at it as another game," said Montrezi Harrell. "In our locker room, we don't really deal with that."
Newly-acquired Paul George agreed.
"There are 29 other teams we have to compete against," George said.
Harrell and George were asked if they would be changing their defensive tactics this season.
"We ain't changing nothing, we're gonna be hyped and more physical. It's gonna be scary." George said, smiling. "We've all got a chance to do something special on the defensive end."
Two by two, teammates faced the news media and all of them agreed that the there's a sense of camaraderie on the team and that coach Doc Rivers helped build that during the summer by hosting groups on fishing trips, paintball sessions and Rams football games.
"Chemistry is a real thing," Lou Williams added. "We have a common goal."
Landry Shamet concurred.
"There's just a different feel here," he said. "We've been spending so much time together… We've been together the  whole summer. We're not going into training camp not knowing the guys."
In July, superstar Kawhi Leonard signed with the Clippers, moving from the Toronto Raptors. 
"It seems like a brotherhood here," Leonard said. 
Last season, recovery from a quad injury limited Leonard to 60 regular-season games with the Raptors, but he bounced back and later led the team to its first NBA title, averaging 30.5 points and 9.1 rebounds in 24 postseason games, becoming the NBA Finals MVP for the second time in his career.
Leonard, who is a three-time All-Star and has twice won the NBA Defensive Player of the Year award, attended Canyon Springs High School in Moreno Valley before transferring to Martin Luther King High School for his junior year. After graduation, he played two years at San Diego State University before moving on to the NBA.
Reared in Riverside, Leonard will make his potential debut today (Oct. 10), when the Clippers host the Nuggets at Staples Center.
"It's great being able to go back in my community," Leonard said. "To let them know it's not a myth. Let them know they could be in my shoes one day."
Patrick Beverly mentioned that has also conducted some outreach in the Los Angeles community, though he played high school in suburban Chicago.
"I have nothing but love for the city," Beverly said. "Giving back doesn't solve problems, but definitely helps it. It tells guys that if someone like me made it, you can do it also. Taking small step is better than taking no step at all."
The Clippers, after being labeled as the scrappy, tenacious underdogs who got to the NBA playoffs last season, have now signed Leonard and traded to add George to their roster to beef up their defense.
"People know exactly who we are," Beverly said. "The target's on our back."
"I don't think we stop being ourselves just cause we have those two guys," said Williams. "I don't think there's a way to tell Pat Beverly to chill out."
Jerome Robinson agreed.
"We're grind it out guys," Robinson said. "We're a grind it out team."