Black Friday sales can leave you perplexed
Chasing those holiday bargains
Merdies Hayes Managing Editor | 11/28/2019, midnight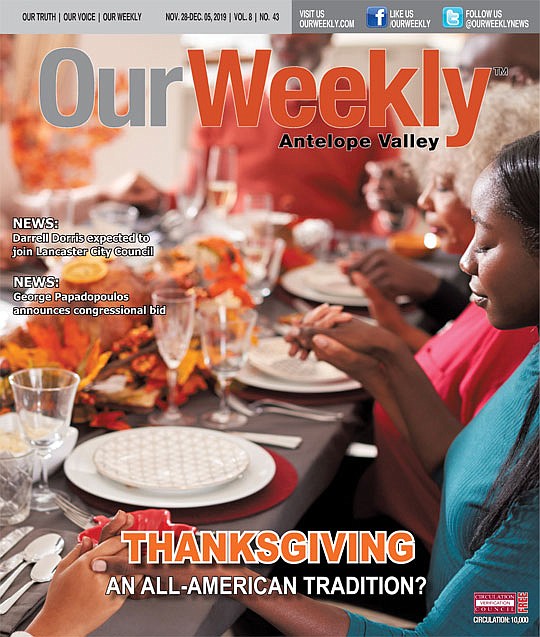 More and more stores actually rolled out sale prices last week, and that's why Sakraida noted that consumers consider checking for sales as early as the first week of November. She said the best time to shop also depends on what you're looking for. Dealnews tended to echo Sakraida's comments in suggesting that while it's a good idea to start your shopping early, today could be the optimum day to get deals on some of your most desired items.
Those consumers who have found that online shopping is more convenient—and cost effective—may want to look at something called "camelcamelcamel," which is a a free Amazon price tracker, or do a Google search to get an idea of how different stores price various items. And while you're at it, Sakraida suggests looking for similar items or versions of whatever you're looking for: "If you're dead set on one specific model, you may be blind to the other discounts that exist on very similar alternatives," she said, adding that consumers should "keep and open mind and be a little flexible with what you end up buying, within reason, is definitely a good tactic."
Shopping experts warn, however, to be watchful of the common "bait-and-switch" among retailers, particularly when certain items are in high demand and supplies may be limited:
—Don't purchase sneakers because only one percent of athletic shoes cost less on Black Friday. Adobe Analytics reports that sneakers are, on average, about $29.72 more per pair than the lowest price on other days.
—Don't buy a new car. Wait a month or so for "year-end" sales after dealers bring in new models;
—Avoid gift cards. Sometimes a store will give you one with a holiday purchase;
—Wait until January or February to purchase new furniture. That's the time when retailers are trying to dump their old inventory and you could find a bargain;
—Gym equipment is wonderful, but wait until summer when prices are lower because more people are outside exercising;
Dealnews suggests that shoppers be aware of a number of circumstances where you may get deceived amid the hustle and bustle of holiday shopping:
—Price matching policies may be suspended. Be sure to comparison shop first. Once you buy it, you're our of luck if you see the same product for less somewhere else;
—Advertised discounts can be misleading. If the manufacturers suggested retail price is $100, and the Black Friday price is $70, that's a 30-percent discount. However, if the item was already widely selling for $80, your actual discount is only 12.5 percent;
—Some deals require a mail-in rebate. Most rebate programs have a time limit. Even if you file on time, expect to wait several weeks for the rebate check to arrive;
—"Doorbuster" quantities are limited. The real goal among most retailers is to get you to purchase other items with higher profit margins—primarily because you're already in the store ready to spend;
—"Free shipping" requires a minimum purchase. Don't miscalculate the amount of purchase before checking out because shipping costs are calculated after Black Friday discounts have been taken off at the cashier.