Black Friday sales can leave you perplexed
Chasing those holiday bargains
Merdies Hayes Managing Editor | 11/28/2019, midnight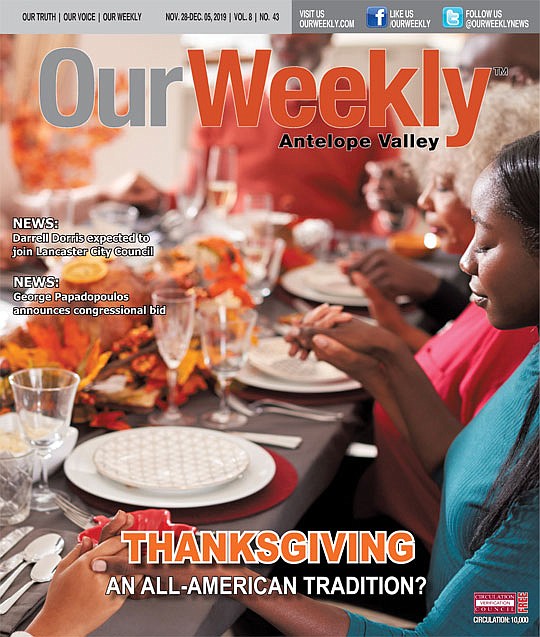 Tens of millions of consumers are expected to rush out today—even during heavy snow in the East and torrential rain in the West—to find those coveted holiday bargains that have been advertised for the past month.
For some, it's a holiday tradition: Getting up early to shake off the post-Thanksgiving meal and score big on ordinarily high-priced toaster ovens and television sets. For others, it's a day to order a few gifts online before returning to family matters. And then there are those who, warded off by news footage of bargain-mad consumers stampeding through checkout lanes, decide to skip the retail world altogether.
But before you brave the weather, traffic and limited parking spots, some new reports about Black Friday may alter what you think of as a "savings." Black Friday sales are becoming more diffuse over the weeks before and after Thanksgiving. According to Adobe Analytics, a website that monitors both brick-and-mortar and online shopping trends, more people than ever are skipping the usual stress by shopping online. This year's haul behind the keyboard may be more than $11 billion for retailers. Overall, Americans are expected to drop just over $91 billion in purchases today.
Last year, the volume of online shopping was $9.9 billion, representing a 25-percent increase from 2017 at $7.9 billion. While Walmart is expected to remain the king of Black Friday hype (as related to Google online searches), Amazon has made steady inroads for the past two years in accounting for half of all online transactions, according to Hitwise.com, another website that monitors consumer insights.
Black Friday began in an era when retailers had more power, and consumers had fewer options. Years ago, shoppers dedicated an entire day to deal-hunting, and once they were in a store, they were often likely to purchase more stuff. But with the rise of easy Internet shopping, customers can quickly search through multiple options, find the best deal in a mater of minutes, and get back to their lives.
For about a decade, more retailers have been opening on Thanksgiving, and despite the backlash, the trend appears to be here to stay. The National Retail Federation reports that more than 165 million shoppers participated in Black Friday last year. Many of the nation's favorite retailers opened their doors yesterday, including Walmart at 6 p.m., Target (6 p.m.), Kohl's (5 p.m.), Best Buy (5 p.m.), Macy's (5 p.m.), Sears (6 p.m.), Dick's Sport Goods (6 p.m.), GameStop (3 p.m.), J.C. Penny (2 p.m.), and, in getting a head start on all competitors, Kmart was up and running at 6 a.m. to greet a flock of shivering shoppers.
Black Friday, though, is not entirely the best day when deals can be found. According to Lindsay Sakraida, director of content marketing for Dealnews, Small Business Saturday and Cyber Monday are also good days to shop for bargains.
"Technically, as a single day, Thanksgiving is probably better than Black Friday," Sakraida told CNBC last holiday season. "While Black Friday remains strong, there are a lot of other big deals that take place on Thanksgiving Day. The holiday is, unfortunately, the better of the two days."