Thanksgiving Day dinner costs a little lower—but not by much
Many factors into what you pay at check-out line
Merdies Hayes Managing Editor | 11/22/2019, midnight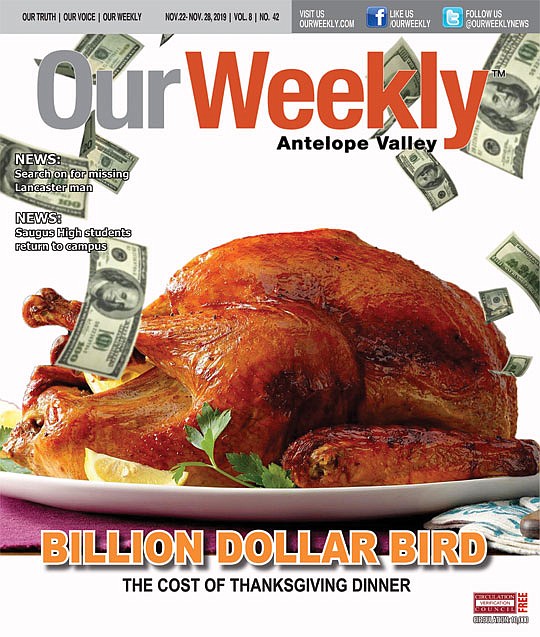 Cranberries are a staple at most holiday dinner tables. The Department of Agriculture has reported that production of cranberries is slightly less this year than it was three years ago, mostly because the vines faced a heat stress during the drought. Wisconsin produces about 57 percent of the nation's cranberries, and farmers there reported in 2017 that they were nearly "on track" to produce roughly 2 percent more of the product for this year's consumption. The good news is that cranberries are about 1.2 percent lower in price (per 12-ounce can) than they were two years ago.
Milk and other dairy prices are also a bit lower than they were from 2017-18, thanks mostly to an extra supply built up during more mild summer temperatures in places like California and Wisconsin. And while dozens of California dairies had to file for bankruptcy because of the drought, it looks as though we won't have to pay as much this year at the dairy isle because of increased production at the nation's dairy farms.
It's a similar story for potatoes. In Idaho, where more than a third of the nation's potatoes are produced, more moderate summer temperatures have allowed the price (three pounds) to be about 3.4-percent lower this holiday season than just a few years ago.