Thanksgiving Day dinner costs a little lower—but not by much
Many factors into what you pay at check-out line
Merdies Hayes Managing Editor | 11/22/2019, midnight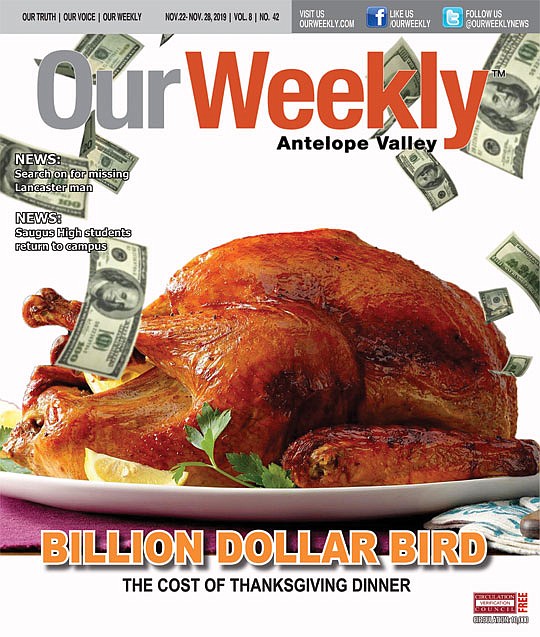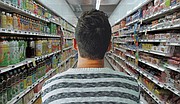 The holiday season is fast approaching, and over the next five days consumers nationwide will be busy shopping for all that's needed for the annual Thanksgiving Day feast.
It is a heartwarming—and typically expensive—time of the year when families gather at the dinner table to partake in delicious cuisine that at once brings back fond memories of yesteryear, while creating new traditions to pass on to the next generation. But did you ever stop while in the super market and wonder just how much Thanksgiving dinner costs each year? The answer may surprise even the most savvy shoppers and chefs.
According to the American Farm Bureau Federation's (AFBF) 34th annual survey of Thanksgiving Day dinner food prices, this year's celebration could be the lowest in nearly a decade. They enlisted volunteer shoppers across 37 states to check the prices of individual items found on a typical Thanksgiving Day table for 10 people. They looked at the usual items people purchase—turkey being first and foremost—along with the favorite side dishes (e.g. stuffing, sweet potatoes, mashed potatoes, butter, green beans, mac and cheese, a variety of pies, and coffee, tea and milk) and found that the checkout counter receipt wasn't as costly as one would believe.
Each plate about $5 per person
This year, the total average cost was $48.90—depending where you shop—just shy of $5 per person, and about 22 cents cheaper than the total cost of last year's holiday meal.
For instance, the cost of a 16-pound turkey is about $21.71 cents (again depending on where you shop). Some items have not increased very much in cost, including a gallon of milk ($2.92), sweet potatoes (three pounds for $3.39), green peas (one pound at $1.47), a dozen rolls for $2.25), a 14-ounce box of bread stuffing at $2.87 (toss in another $10 for celery, onions, green/red peppers and garlic), and a pair of nine-inch pie shells coming in at $2.47. Other miscellaneous items such as butter, evaporated milk, sugar and eggs are slightly up this year (purchased together) by an an average price of $3.01.
Some items have witnessed a slight increase in price since last year. Fresh cranberries (12 ounce at $2.65), and pumpkin pie mix (30 ounce can at $3.33) are both higher in price. The aforementioned box of bread stuffing is actually higher than last year by about 20 cents, and the two pie shells saw a small increase of about 12 cents from 2018. Even a one-pound veggie tray is up by about 5 cents to approximately 75 cents.
The AFBF also looked into the price of a boneless ham—which has increased steadily since 1995—and reported that you can come home with one for about $3.88 per pound this year, still down from approximately $4.35 per pound in 2014.
Much higher cost when delivered
Food delivery services are popular, so the AFBF also gathered data on that cost and revealed it was much higher than making dinner yourself. The same 16-pound turkey is about 50-percent higher, and the total dinner for 10 is about $8 per person, not including the cost of delivery and a tip. In all, if you order your dinner it'll cost you in total about 60 percent more in price.