Prosecutor hit with class action lawsuit on behalf of Black jurors
Mississippi
Carol Ozemhoya | OW Contributor | 11/19/2019, 10:07 a.m.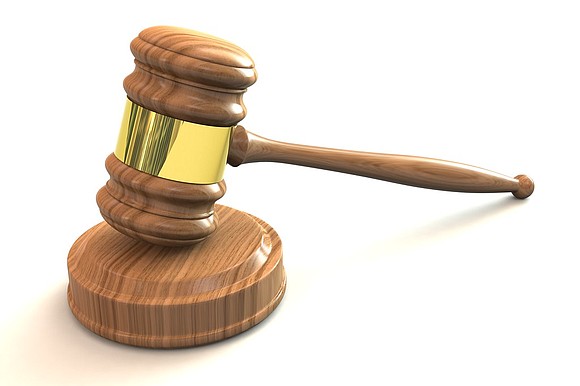 Mississippi District Attorney Doug Evans was hit with a proposed class action lawsuit this week on behalf of every Black person eligible to serve on a jury in his district, reports the Appeal.
The complaint, filed in federal court, claims his office strikes Black jurors at alarmingly high rates. Evans, who presides over seven counties, drew a harsh rebuke from the U.S. Supreme Court in June, when the justices reversed Curtis Flowers's murder conviction on the grounds that Evans intentionally excluded African-Americans from the jury in Flowers's sixth trial. Flowers was accused of killing four people in a furniture store in Winona, Miss., in 1996, but has always maintained his innocence.
Evans tried him six times. Several of his convictions were overturned by courts because of jury bias or prosecutorial misconduct; others ended in mistrials. A trial court ruled that the district attorney illegally struck a Black juror in Flowers's second trial, and the Mississippi Supreme Court found that Evans eliminated Black potential jurors during the jury selection process in his third trial.
The lawsuit, filed by attorneys with the NAACP Legal Defense Fund and the Roderick and Solange MacArthur Justice Center, claims that since Evans became lead prosecutor for Mississippi's Fifth Circuit Court District in 1992, he and his assistants have struck prospective Black jurors 4.4 times more frequently than White jurors, "a rate that is unparalleled in any available study."
According to the complaint, "The honor and privilege of jury service is a defining feature of what it means to be an American citizen. When state or local officials bar a citizen from service because he or she is Black, that discriminatory act is no mere indignity. It is an assertion that the prospective juror is inferior — a second-class citizen who cannot be entrusted with the responsibilities of full citizenship."
Nichole Young, 40, a Black resident of Grenada, Miss., was called for jury duty but struck during Flowers's third trial in 2004. She told the Appeal that she was disappointed when she found out she was not selected. She remembers making preparations for her parents to babysit her young daughter if she were to stay in the required hotel for the duration of the trial. "I was open to hear the evidence and hear the case," she said. "It's not fair."
Young said she did not understand why she was struck, and neither did the state Supreme Court. Though Evans said he was striking Young over her position on the death penalty, the court ruled that Evans's reason was "suspect" because Young held the same views on capital punishment as two of the White jurors who were ultimately chosen.
Since 1986, it has been unlawful for prosecutors or defense attorneys to strike potential jurors because of their race. That year, the Supreme Court ruled in Batson v. Kentucky that peremptory strikes based on race violate a defendant's rights to equal protection under the 14th Amendment.