House to officially launch public impeachment hearings
A rare instance in American politics
Lisa Fitch OW Contributor | 11/8/2019, midnight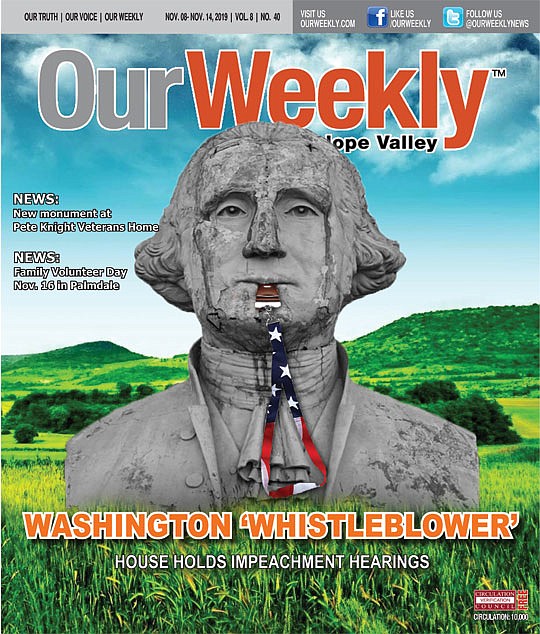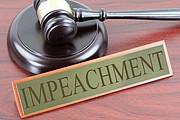 The U.S. House of Representatives is set to launch public impeachment hearings next week. These open hearings will feature top Ukraine diplomat William Taylor, State Department official George Kent and former U.S. Ambassador to Ukraine Marie Yovanovitch.
House Intelligence Committee Chairman Adam B. Schiff (CA-28) said that these witnesses will show that "the most important facts are largely not contested."   
Congressional Black Caucus (CBC) Chair Karen Bass (CA-37) held a conference call last week with members of the National Newspaper Publishers Association to summarize some of the issues surrounding the ongoing impeachment process taking place in Washington, D.C.
On Oct. 31, the House of Representatives voted and passed a resolution (H.R. 660) that sets the ground rules and procedures for the next phase of the impeachment inquiry. Potential articles of impeachment would be drafted in the Judiciary Committee.
Majority vote for public depositions
"Our Republican colleagues wanted us to vote on an inquiry and we voted to continue the ongoing inquiry and depositions in public," Bass said in her conference call with Black media publishers and editors. "So, many of the depositions that were taken in private … now will be made public soon."
Bass added that President Donald Trump, his lawyers and staff will be afforded all rights and privileges, and will be allowed to participate in the hearings and cross- examine witnesses. These hearings will start the process and the final trial will take place in the Senate.
Rep. Maxine Waters (CA-43), made a statement before the House resolution vote, noting that the vote was not actually required by the constitution.
"Claiming otherwise is but a fabrication meant to distract from the mountain of growing evidence that demonstrates this president abused his power for personal benefit," Waters said.
Impeachment essentially means an "indictment." All evidence is being gathered, witnesses are being interviewed and a decision to impeach and proceed to a Senate trial is underway.
The impeachment inquiry is specifically looking into a whistleblower's assertion that President Trump held a July 25 call with Ukranian President Volodymyr Zelenskiy in which Trump asked for a "favor" —that Ukraine investigate Joe Biden, a Democratic rival for president, and his son Hunter, who was employed by a Ukranian company. That request was allegedly tied to the administration's delaying important military aid for Ukraine.
Gordon Sondland, U.S. ambassador to the European Union, told House investigators in a statement on Nov. 4 that he had told Ukranian officials they likely would not receive nearly $400 million in aid unless they publicly committed to conducting investigations that the president requested.
Timothy Morrison, who resigned as the president's top advisor on Russia and Europe in the National Security Council (NSC), testified last week to the House Intelligence Committee. He said that he was on that phone call and raised immediate concerns with NSC lawyers afterward, but did not think anything illegal was discussed.
What was in notorious phone call?
Another Ukraine expert, Lt. Col. Alexander Vindman, told the panel last week that he was so alarmed after the phone call that he complained to the NSC's lead counsel.