Abortion: A woman's right or govermnent decision?
New debate over Roe v. Wade
Kaeche Liburd OW Contributor | 5/30/2019, midnight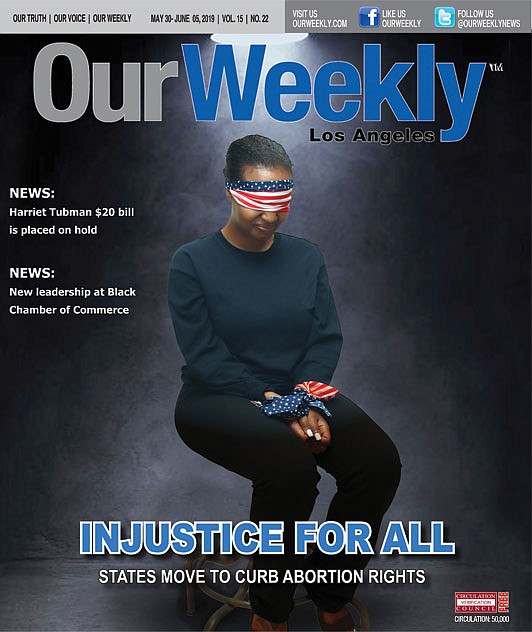 Gloria Steinem, a long-time proponent of abortion rights, said, "Women in such anti-abortion groups are more likely to be deprived of birth control and so do need an abortion.
Reaction in California
California elected officials have spoken out against steps to impede a woman's right to abortion. The State Senate passed a bill requiring the state's public universities to offer the abortion pill on campus. If the bill passes in the Assembly, Gov. Gavin Newsom could conceivably sign legislation that applies to all University of California and California State University campuses. Newsom has stated that he will not sign an anti-abortion bill.
Assemblymember Luz Rivas (39th District) is sponsoring a bill that gives businesses an incentive to support women while saving money. The California Share Our Values Film Tax Incentive would be available in January 2020 and intends "to offer tax breaks to film and television productions that relocate from states with restrictive abortion bans, including Georgia and Alabama," according to MSNBC.
"We're willing to expand [the program] to other states, but right now we're highlighting those states with strict abortion bans," Rivas said. "Assembly Bill 1442 will expand on the tax credits for qualified productions in film and television pending legislation or existing law that prohibits access to, criminalizes the provision of, or otherwise restricts a woman's access to abortion services after six weeks from the beginning of the pregnancy or earlier."
Los Angeles County has instituted a one-year travel restriction to Alabama in response to the state's new law, HB 314, which makes it a felony for doctors in Alabama to perform or attempt to perform an abortion. Los Angeles County Supervisor Hilda Solis authored the travel ban on all L.A. County employees traveling to Alabama for official business. Exceptions were made for legally required trips including emergency response training. All states considering their own restrictive abortion