Schools 'criminalize' Black girls, jeopardizing their future success
A common practice with far-reaching impact
Carol Ozemhoya OW Contributor | 5/24/2019, midnight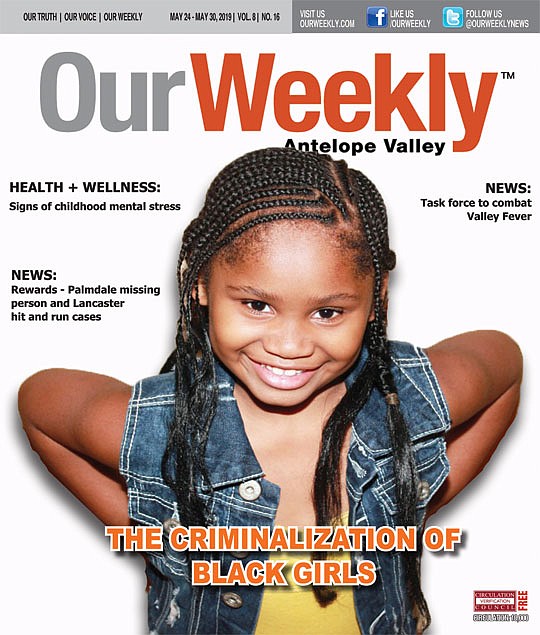 She said the perception of Black girls by our education system goes beyond their minds – "Their bodies are being read in a way that is impacting them, intentionally or unintentionally."
So, a young Black girl can get suspended for an infraction that comes from a perception of a teacher or an administrator or, currently with the presence of law enforcement on many school grounds, or security personnel. This goes on her record and now she is also probably labeled as a "troublemaker." She becomes frustrated. Her grades slip, and now the chances of her getting into a good college are fading. She ends up with a meaningless job that provides little hope for a bright future, and she may fall into trouble later on because of earlier frustrations in school. Many experts believe discriminatory patterns from school can and do lead to Black girls being funneled into the criminal justice system, and prison.
Parents, educators must work together
Morris tells Our Weekly that parents as well as the Black community need to step up and engage educators as well as Black girls.
"We need to have ways to monitor how our girls are being criminalized in our communities. Often times we talk about men and boys and don't realize we need to address what's happening to our girls," Morris said.
The author and 2018 TED Women speaker says we need to develop "curriculum that responds to our young people and is inclusive to their experiences. We need advocacy to respond with programs and efforts to address their experiences and we need healing informed responses."
Added Morris, "Parents need to advocate for schools to bring in discussion groups so the girls can have conversations about their experiences where they spend a lot of their time – in school. Communities need to think of ways to partner with girls... stand with them when they tell their truths."
Some of the next steps in school systems include:
• Banning all suspension practices in pre-K and early grades.
• Teaching conflict resolution to educators.
• Trying alternative solutions to punishment, such as focusing on prevention, providing more support and bringing students together to solve problems on their own in small groups.
• Hire more counselors rather than police officers.
Indicators and parental resources
Morris says that there are signs that parents can see that could indicate their girls are being "criminalized" at school. "If you get a series of calls from an educator or if your child doesn't want to go to school, it's time to look into it."
She advises that parents "stay active and engage your child and the educators around her."
But it's not always the school's or the teacher's fault, Morris said. "Black girls who act out in school are usually dealing with something else going on in their life… usually with girls, it can be with sexual violence or domestic violence… and that's not an easy conversation to have."
But it's clear that communication is key, not only with educators but also with parents and their children.
The National Women's Law Center, offers the "Let Her Learn" tool kit at dignityinschools.org /resources. There is a section in Morris' book "Pushout: The Criminalization of Black Girls in Schools", which offers resources and suggestions for parents of Black girls. The book is available on Amazon and has received rave reviews.