Schools 'criminalize' Black girls, jeopardizing their future success
A common practice with far-reaching impact
Carol Ozemhoya OW Contributor | 5/24/2019, midnight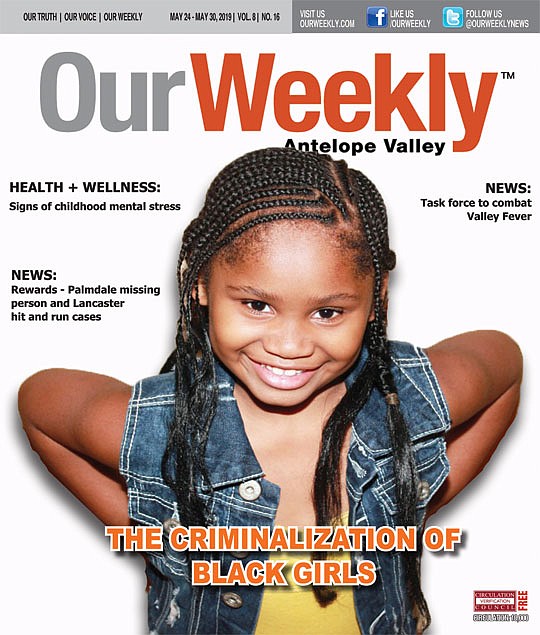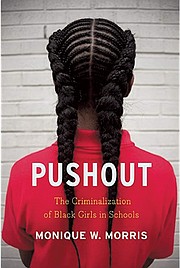 Recently, Our Weekly ran a story about a group of teen girls who were strip searched and chastised at a middle school on the East Coast. No apparent reason was given by the school's administration, except that the girls – who were Black and Latino – were giggling and boisterous in a school hallway.
While the situation is under investigation, incidents of young girls of color being singled out for disciplinary actions are unfortunately common in schools across the U.S. New findings reveal a stunning and far-reaching impact on these teens and even pre-teens that can negatively affect them and impact their futures in an alarming way.
'Adultification' of Black girls
It's being called "the criminalization of Black girls." It's also being referred to as the "adultification of Black girls."
Does it stem from racism or prejudice? Or can it be attributed to research that suggests Black girls are perceived as maturing at a faster rate than their White counterparts (in general) and thus seem beyond their age. Another point to be made is that Black kids (girls and boys) tend to ask more questions of authority than White kids.
Suspensions of Black girls from schools are often driven by teacher bias and insufficient mental health resources, says a report from AmericanProgress.org published in 2017. They also occur when students break school rules that are inherently racially biased. For example, a charter school in Massachusetts suspended two Black sisters for wearing natural braided hairstyles, which violated the school dress code.
As recent as last week, a report was issued by Georgetown Law's Center on Poverty and Inequality that details stunning statistics and first-hand accounts of how American society and our education system are stacking the odds against young girls of color.
Beginning as early as pre-school
It starts early, says Rep. Karen Bass (CA-37). "It can actually start with pre-school," she told Our Weekly. "Can you believe it?"
Rep. Bass, chair of the Congressional Black Caucus, says her and her colleagues are aware and working on legislation to combat the trend. "I am focusing here in Congress on prison reform from the perspective of African-American women and children. It's not shocking what our numbers are when you see how the labeling starts at a young age."
As early as age 5, Black girls are reportedly viewed by adults as more knowledgeable about sex and adult topics, less in need of nurture and support, and significantly older than White girls of the same age. The excessive discipline Black children experience for offenses such as disruptive behavior and tantrums makes them 10 times more likely to face discipline, retention or even incarceration later in life, reports AmericanProgress.org.
Indeed, that study and Rep. Bass are not off the mark. The recent Georgetown study found that adults saw Black girls age 5-19 years as more "independent" and that they knew more about adult topics, such as sex. This biased outlook means that adults – such as educators – had the inclination to believe Black girls need less protection and support, and more discipline.