Schools 'criminalize' Black girls, jeopardizing their future success
A common practice with far-reaching impact
Carol Ozemhoya OW Contributor | 5/23/2019, midnight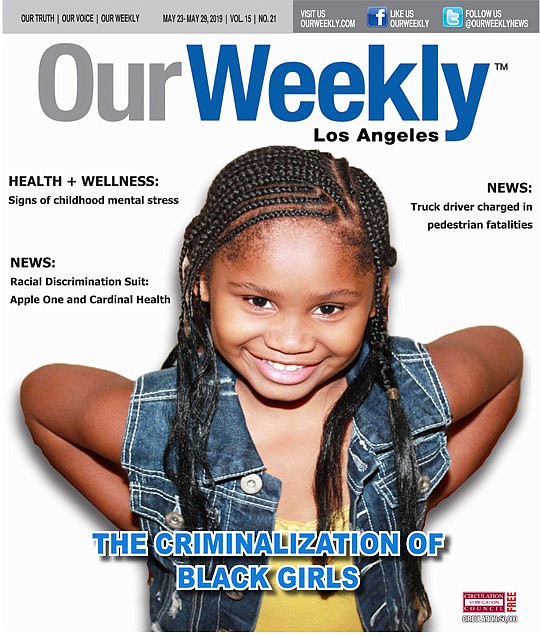 More children being held back
In addition, research from the Council of State Governments Justice Center concluded that Black girls are at greater risk of dropping out or being held back, which in turn leads to a three-fold increase in the chances of becoming entangled in the juvenile justice system, and later, in the adult system.
The disciplinary practices being employed in school damage social-emotional and behavioral development; strip away important educational experiences; interfere with the process of identifying and addressing underlying issues; and contribute to increased family stress and burden, says the AmericanProgress.org report.
Much of the Georgetown study involved focus groups. The researchers spoke to nine focus groups with a total of about 50 Black girls and women of varied ages and in diverse regions of the country, over a year from 2017 to 2018.
"Almost all the Black girls and women we talked to said they'd experienced 'adultification' bias as children," reports study co-author Jamilia Blake in a statement released with the study results. "And they overwhelmingly agreed that it led teachers and other adults to treat them more harshly and hold them to higher standards than White girls."
'To society we're not innocent'
Said one of the study participants: "To society we're not innocent. And White girls are always innocent."
Those in the study recounted experiences that reflected how adults saw them as older than they actually were, and turned situations into traumatic experiences. For example, one participant revealed an encounter with a police officer – he did not believe she was only 15. He handcuffed her and fingerprinted her, insisting she was older and should have been carrying identification.
Others discussed as having "an attitude" or being "threatening" in school. Too often the perceived "attitude" ends up with detention or even suspension. One participant said, "They always feel like you're talking back, but you're not. You're just trying to defend, like get your side across."
According to a report from the National Women's Law Center using data from the U.S. Dept. of Education's Office for Civil Rights, Black girls in school are five times more likely to be suspended than White girls. Experts believe that what played into the adultification of Black girls is the stereotypes that people often label Black women with, such as the "angry Black woman" or "jezebel."
Myth of 'early maturity'
Dr. Monique W. Morris has been studying the criminalization of Black girls for years and wrote a book on the subject called "Pushout: The Criminalization of Black Girls in Schools" (2016), and she is also the founder and president of the National Black Women's Justice Institute. She says that studies have not necessarily proven the perception that Black girls mature faster than other ethnic groups.
"Adults perceive that Black girls are older than they are… early onset of puberty for all girls is a nation trend… but it's been in our school system for decades that educators perceive Black girls are more mature. The inclination is to be harsher, have less patience… we need to let Black girls be girls."