Stacey Abrams urges Hollywood not to boycott Georgia over abortion bill
Georgia
Carol Ozemhoya | OW Contributor | 5/17/2019, 11:02 a.m.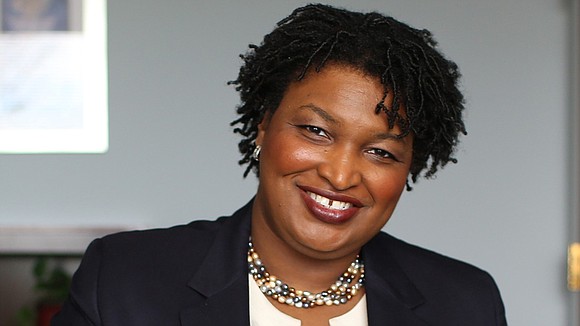 Earlier this week, Our Weekly featured a story about some major Hollywood players are considering a boycott of Georgia due to the state's recent stand on abortion with the passing of a very restrictive bill. The move supported mostly by the state's Republican Party caused the cancellation of an annual event in Hollywood that brings together filmmakers with the state's industry players as well.
On May 16, Stacey Abrams, who is considered one of the Democratic Party's rising stars (and who lost the governor's race by a very narrow margin to Republican Brian Kemp) came out to urge Hollywood's elite not to boycott Georgia's burgeoning film/TV industry. "While I support those who want to live their values by not bringing their resources here, I do not want to harm the citizens of Georgia who are doing the work," Abrams said on MSNBC.
Georgia, Atlanta in particular, has become a popular destination for filmmakers such as Stephen Spielberg and JJ Abrams because of the state's generous tax credit program. According to the Huffington Post, in 2018, 455 movie and television productions filmed in Georgia, generating $2.7 billion in direct spending. Abrams on Thursday stressed that she supports "the idea of economic boycotts" — acknowledging how they "transformed the South" during the civil rights movement — but she argued that in this case, boycotting wouldn't be enough to pressure the state's Republican lawmakers.
"They know that they can demonize Hollywood, try to take their resources, but not accept the responsibility of protecting the women of Georgia," she said. Abrams advised those considering a boycott to instead "invest in the work on the ground" by contributing to the ACLU, reproductive health organizations or her own voting rights organization, Fair Fight Georgia — in order to "win this fight long-term," she said.
Last week, directors J.J. Abrams and Jordan Peele revealed that they would donate their salaries from "Lovecraft Country," an upcoming HBO series being shot it Georgia to the ACLU and Fair Fight Georgia.