Child suicide on the rise within Black community
New study reveals disturbing findings
Isabell Rivera OW Contributor | 5/17/2019, midnight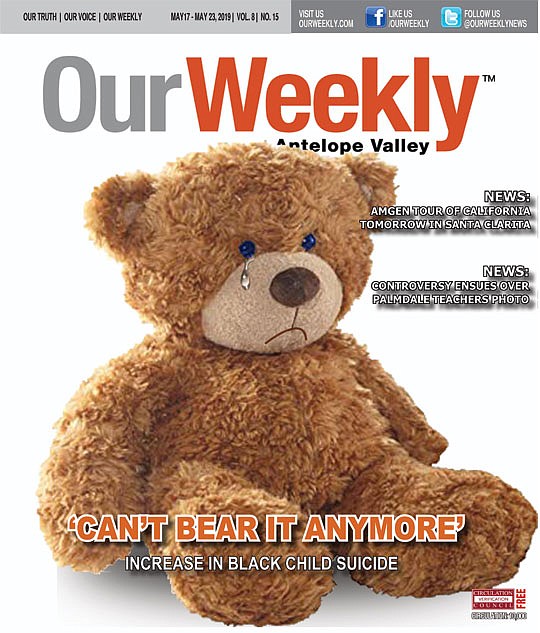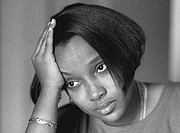 Being a child in current times is not easy. The constant stimulation through social media and the internet, and current trends contributes to depression, more cyber bullying, as well as bullying in school. All of this can lead to anger, isolation, helplessness, and suicidal thoughts in children and preteens. According to a study, "Age-Related Racial Disparity in Suicide Rates Among U.S. Youths From 2001 Through 2015," conducted by Dr. Jeffrey A. Bridge and published last year in JAMAPediatrics, twice as many Black children ages 5 to 12 years are at risk of suicide than White children. However, at the age of 12 and higher, it flips, and more White preteens commit suicide than Blacks. In the study, "Suicide Trends Among Elementary School–Aged Children in the United States From 1993 to 2012," it shows that 657 Black children (553 boys and 104 girls) took their own lives. The study also revealed that the suicide rates for Black boys increased 95 percent over a two-decade span. In 2016 alone, at least 48 Black children between the ages of 6 and 14 took their own lives.
Signs of childhood depression
To feel sad or depressed as a child is not uncommon, but if it is persistent, there are signs to look out for:
—Anger and/or irritability
—Feeling sad or hopeless for a long period of time
—Feeling tired and low on energy
—Low or increased appetite
—An increase in vocal or crying outbursts
—Changes in sleep patterns; more sleep or less sleep
—Lack of concentration
—Withdrawal from social activities
It is still relatively unclear why the suicide rate in Black children is higher than in Whites, but environmental factors--such as living in a bad neighborhood, poverty, losing a sibling or a parent to street violence, police brutality or imprisonment—can add to feeling anxious, irritable and hopeless, which leads to more depression, even suicial thoughts. Minorities also fall victim to racism and bullying in schools, and online. Limited access to health insurance for many African-Americans exacerbates the situation. Mental health is often secondary within Black households and the community in general. According to data collected from the American Academy of Child and Adolescent Psychiatry, many states have a shortage of practicing child and adolescent psychiatrists. In Los Angeles County, there are 312 child and adolescent psychiatrists available for 2,296,785 children.
"Minorities often don't seek treatment," said Erlanger Turner, an assistant professor of psychology at the University of Houston. "What we know is that people at risk of suicide often suffer from some mood disorder or depression. If you're not treated for these conditions, the risk is much higher."
Child suicide not a 'White' phenomenon
Michael Lindsey, a professor at New York University, has been focusing recently on the correlation between mental health and poverty. He told U.S. News that "the high rate of African-American children eliminates the belief of suicide as a 'White phenomenon."'
Another study that was based on a survey from the Center of Disease Control and Prevention demonstrates that the number of children and teens in the United States who visited the emergency room for suicidal thoughts and attempts had doubled between the years of 2007 and 2015.