California Cannot Afford to Undermine State's Successful Metal Recycling Program
Jaivon Grant | 5/16/2019, 4:01 p.m.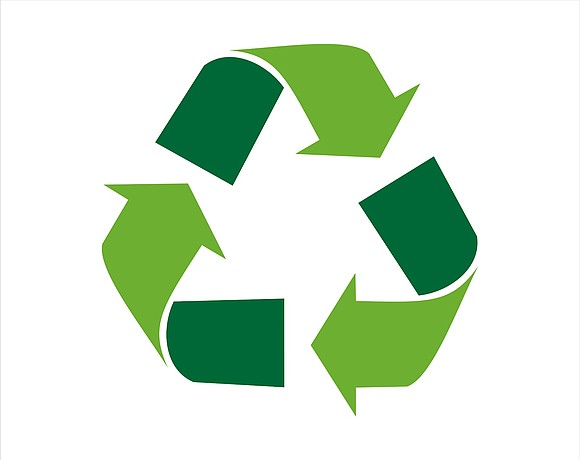 There has been a lot of news lately about how recycling programs in California and around the nation are in big trouble because China is refusing to accept the materials. Plastic, cardboard, paper and even e-waste is piling up and destined for landfills.
But the appetite for recycled metal remains huge. And California's innovative metal recyclers continue to be global leaders in creating value from massive amounts of metals from old appliances, cars, construction scraps and countless other consumer products.
For nearly 50 years, the state's program has protected the environment and created a thriving industry that touches every town, city and county in the state. Scrap metal recycling provides California with an estimated 51,000 jobs that represent a total of $3.6 billion in wages. The industry's economic impact in the state is $11.5 billion. It also generates more than $1.5 billion in tax revenue for California governments.
Over decades, the shredding and recycling process has been refined to the point where 99 percent of all metals are recovered. What is left is something known as "shredder residue." This includes shredded upholstery, plastic, glass and a miniscule amount of metal. For regulatory purposes, this end of process residue is chemically treated with a cement type mixture before being transported to a landfill as and used as daily cover.
Metal recycling has also proven a good neighbor in part because it has excellent working relationships with its regulators – local fire departments, regional water boards and air quality management districts. The regulators have required permits that project the environment and public health.
But all of this success is being jeopardized by a state agency that is trying to fix something that is simply not broken. The California Department of Toxic Substances Control (DTSC) is proposing to redefine what is considered toxic. Rather than simply dealing with the end product, shredder residue, as it has been doing, DTSC now wants to regulate every phase of the metal recycling and shredding process, which suddenly they deem as involving hazardous material. The steel, iron, copper and aluminum being extracted is basically what you what you would find at Home Depot.
DTSC has not provided any data or scientific evidence that this process involves hazardous waste. It also ignores a strong record of safety and oversight by multiple government agencies. One has to believe that this proposal is more about generating permitting revenue than doing anything constructive or beneficial to the public.
The stakes are huge. Throwing a massive bureaucratic wrench into what has been an efficient and successful program threatens the bring down the entire industry and overburden landfills.
At a street level, tens of thousands of people have built mom-and-pop businesses collecting metals from businesses and neighborhoods. These are typically minority-owned businesses providing income for a segment of our population without much education or other opportunity for economic advancement. These scrap metal collectors have been able to support families by collecting tons of end-of-life products that would otherwise end up in the landfill. They rightly consider themselves environmentalists who provide a valuable service that keep their communities from blight.