State of Black mental health in Los Angeles
Psychiatric care is inhibited by inherent bias
Gregg Reese OW Contributor | 5/10/2019, midnight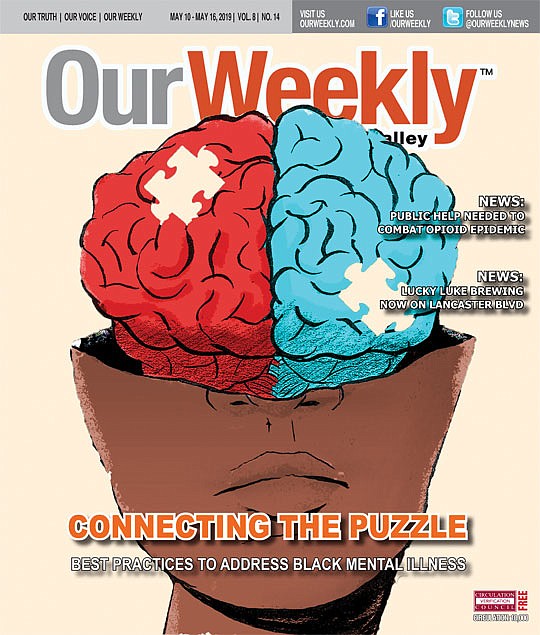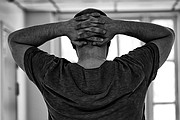 "It's ironic that a political leader who made such sweeping decisions affecting Americans with mental health issues ultimately came face-to-face with the dangers of untreated mental illness. In 1981, President Reagan was shot by John Hinckley Jr., a man suffering from several different types of personality disorders." —from "Did Reagan's Crazy Mental Health Policies Cause Today's Homelessness?" an Oct 14, 2013 article by Joel John Roberts, March 30 1981.
After delivering a speech to the American Federation of Labor and Congress of Industrial Organizations (AFL-CIO) at the Washington Hilton in Washington, D.C., a gunman opens fire on Ronald Reagan, the 40th President of the United States, as he walks to his limousine. The assailant empties his cheap 22. caliber revolver, as all six shots miss their target. The last round however, hits the armored limousine's right rear quarter panel, and then ricochets into the chief executive's left side, nicking a rib before lodging into his left lung. Reagan survived the attack to live out his two terms in office and setoff fiscal policies that stimulated economic growth, cut inflation, and pulled America out of a recession.
His attacker, John W. Hinckley, was diagnosed as suffering from borderline, narcissistic, schizoid, and schizotypal personalities (principal diagnosis), as well as erotomania (having delusions that he and actress Jodie Foster were embroiled in a torrid love affair) and major depression, for which he was variously prescribed such psychotropic drugs as Resperdal, Surmontil, Tofanil, Valium and Zoloft.In short order, Reagan would set about dismantling his predecessor's Mental Health Systems Act (MHSA) of 1980, a move that unleashed scores of patients out into the streets. This in turn led many to claim it initiated the explosion of homelessness that crippled the nation at the end of the 20th century and beyond (and possibly resulting in an increase in street crimes-particularly mass shootings). This shift likely contributed to the escalation of the prison population as well.
Funding ups and downs
"By vilifying the mentally ill and proposing to cut and restructure Medicaid and Medicare, the Administration has made it even harder for people in poverty to access mental health services." —March 8, 2018 by Isha Weerasinghe, senior policy analyst on mental health at The Center for Law and Social Policy.
Lack of funding is the primary hurdle in providing mental health for people of color, says psychotherapist Sandra Cox. As head of South Los Angeles' Coalition of Mental Health Professionals (CMHP), she has toiled in the psychiatric field for decades, and is aware of the ebb and flow of funding and shifts in public opinion per political whim. Impoverished areas have always played second fiddle to the needs of the more affluent westside. In recent years as funding dried up, facilities towards the ocean have hunkered down and opened satellite services in poorer neighborhoods to widen the net for public funding. Even then, available financing is slow and intermittent.
Democratic regimes as a rule are more generous, but she notes that former Gov. Arnold Schwarzenegger made a special effort to streamline the bureaucratic process and ensure economic support reached CMHP in a timely manner. Presently, the ethnic make up of those coming in to partake of her services are perhaps 65-70 percent Hispanic, which includes immigrants from Central America. Of these, many are asylum seekers from the chronic civil unrest, organized crime, and street violence endemic to that part of the world. They suffer from emotional development issues, family pathologies, and narcotic abuse, and Post-traumatic stress disorders (PTSD), exacerbated exposure to poverty traumatic events. However, Cox' Black clientele remains the most emotionally damaged of those seeking help.