High blood pressure and sex: Overcome the challenges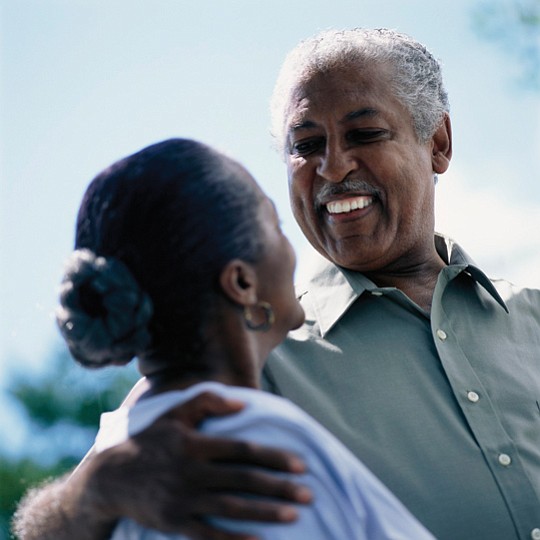 If your doctor says it's OK, you may be able to stop taking blood pressure medications temporarily to see if your sex life improves. To make sure your blood pressure remains within a safe range, you may need frequent blood pressure readings while you're not taking the blood pressure lowering medication that may be causing your sexual difficulties. This can be done with a home blood pressure monitoring device for convenience.
Men considering medications for erectile dysfunction should check with their doctor first. It's usually safe to combine the erectile dysfunction drugs sildenafil (Revatio, Viagra), vardenafil (Levitra, Staxyn) and tadalafil (Adcirca, Cialis) with high blood pressure medications.
Taking these drugs with nitrates, taken either regularly for chest pain or in an emergency setting, can cause a dangerous drop in blood pressure.
If you have high blood pressure, you usually don't have to live with a loss of sexual satisfaction. Start by talking with your doctor. The more your doctor knows about you, the better he or she can treat your high blood pressure — and help you maintain a satisfying sex life. Be prepared to answer questions your doctor may ask, such as:
What medications are you taking?
Has your relationship with your sexual partner changed recently?
Have you been feeling depressed?
Are you facing more stress than usual?
By making healthy lifestyle choices, you can lower your blood pressure and potentially improve your sex life. Healthy lifestyle choices include:
Not smoking or using tobacco
Eating healthy foods
Limiting alcohol consumption
Reducing the amount of salt in your diet
Losing extra pounds
Exercising regularly
Of course, a leaner body can boost your confidence and help you feel more attractive, which could also improve your sex life.
Your sexual response may vary with feelings about your partner and the setting in which sex occurs. To encourage satisfying sex, initiate sex when you and your partner are feeling relaxed. Explore various ways to be physically intimate, such as massage or warm soaks in the tub.
Share with each other the types of sexual activity you enjoy most. You may find that open communication is the best way to achieve sexual satisfaction.