High blood pressure and sex: Overcome the challenges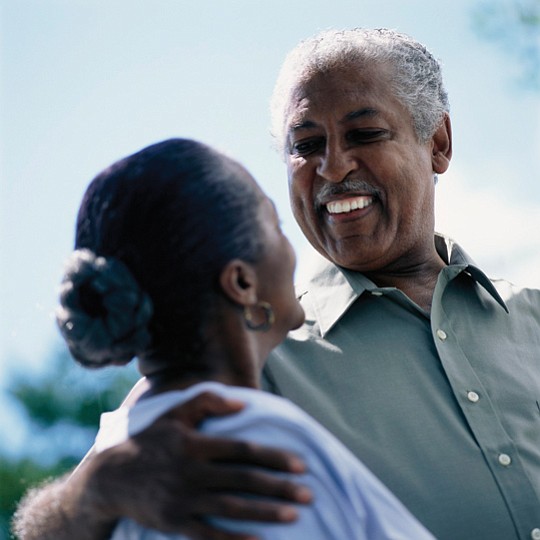 Treatment for high blood pressure and satisfaction with sex can go hand in hand — if you're open about the problem and work closely with your doctor.
High blood pressure often has no signs or symptoms. But the impact on your sex life may be obvious. Although sexual activity is unlikely to pose an immediate threat to your health — such as a heart attack — high blood pressure can affect your overall satisfaction with sex.
A link between high blood pressure and sexual problems is proved in men. For women who have decreased sexual satisfaction, it's not yet proved that high blood pressure is to blame.
Over time, high blood pressure damages the lining of blood vessels and causes arteries to harden and narrow (atherosclerosis), limiting blood flow. This means less blood is able to flow to the penis.
For some men, the decreased blood flow makes it difficult to achieve and maintain erections — often referred to as erectile dysfunction. The problem is fairly common.
High blood pressure can also interfere with ejaculation and reduce sexual desire. Sometimes the medications used to treat high blood pressure have similar effects.
Even a single episode of erectile dysfunction can cause anxiety. Fears that it will happen again might lead men to avoid sex — and affect the relationship with their sexual partner.
Men should discuss any concerns with their doctor.
High blood pressure's effect on sexual problems in women isn't well-understood. But it's possible that high blood pressure could affect a woman's sex life.
High blood pressure can reduce blood flow to the vagina. For some women, this leads to a decrease in sexual desire or arousal, vaginal dryness, or difficulty achieving orgasm. Improving arousal and lubrication can help.
Like men, women can experience anxiety and relationship issues due to sexual dysfunction. Women should talk to their doctor if they experience these difficulties.
High blood pressure medications that can cause sexual dysfunction as a side effect include:
Water pills (diuretics). Diuretics can decrease forceful blood flow to the penis, making it difficult to achieve an erection. They can also deplete the body of zinc, which is necessary to make the sex hormone testosterone.
Beta blockers. These medications, especially older generation beta blockers such as propranolol (Inderal, Innopran XL), are commonly associated with sexual dysfunction.
To reduce the risk of side effects from these medications, including sexual problems, take medications exactly as prescribed. If you still have side effects, talk to your doctor about other possible medications that may have fewer side effects.
If sexual side effects persist, ask your doctor about other medication options. Some high blood pressure medications are less likely to cause sexual side effects, such as:
Angiotensin-converting enzyme (ACE) inhibitors
Calcium channel blockers
Angiotensin II receptor blockers
To help your doctor select the most appropriate medication for you, tell him or her all the other medications you're taking now — including herbal supplements and over-the-counter drugs. Sometimes a particular combination of medications or supplements contributes to sexual problems.