Black Studies becomes major factor in social advancement
Academia and Black examination
Merdies Hayes Editor in chief | 3/21/2019, midnight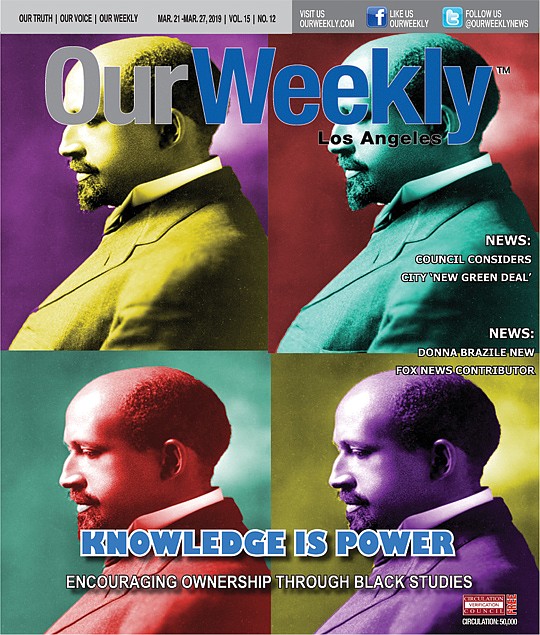 It had become abundantly clear more than 100 years ago that Black education should conform to the social conditions of Black people. Black colleges began to add courses in Black history to their curricula. This effort corresponded with a call by Black college students for a culturally relevant curriculum, the same theme that occurred some 50 years later when mainstream support for Black Studies grew, particularly when more African-American students were admitted into predominantly White institutions.
For the past 50 years, Black Studies has been evolving as a result of the social movement that opposed institutional racism in higher education. As more Black families were moving into the middle class, young people in many sectors either saw education as oppressive or liberating. Many African-Americans began to consider Black Studies and Black education as having a "special assignment" to challenge and call out White mainstream ideology for its deficiencies and racial corruption.
Pan Africa movement
Black Studies in large part grew out of Pan Africanism, which had its origins as a movement of intellectual protest against ill-treatment of Blacks all over the world. This movement was initiated by Black persons in the Americas and in the West Indies whose ancestors came from Africa. There are similarities between Black Studies and Pan Africanism in that the latter movement was created because Black people all over the world were tired of being mired with the "slave mentality" that had been connected with them from their African ancestors.
The advent of Pan Africanism was the result of Black people deciding that they were better than how they were treated, and if they banded together in a practical standpoint, they could possibly change the world. Far more than an "en vogue" application of the Civil Rights Movement, Pan Africanism—and the resulting Black Studies—was an emotional, cultural, psychological and ideological movement that would allow African Americans to feel secure while striving for long-sought political, economic and psychological power visa vis other races or world regions.
At its origin, Black Studies offered a clear and precise application of the African-American experience, because many of the traditional history books for decades presented Black people as a hapless, helpless lot always mired in despair. It was only then that African Americans would study in detail persons like Anthony Johnson—one of the original 20 Africans who arrived in Jamestown in 1619 and would later become a successful entrepreneur—or Denmark Vessey, who fought to liberate his people from slavery by organizing 9,000 slaves and freemen to revolt in Charleston, S.C. In 1822. there was also Dr. Rebecca Lee Crumpler who in 1864 became the first Black woman to earn a medical degree. This area of study helped to forge a pathway for each succeeding generation to learn that African Americans have always been innovators, fighters and intelligent persons well capable of succeeding in any endeavor.
Encouraging more Black scholars
Black Studies is not exclusively reserved for Black scholars. There are a number of scholars from a variety of backgrounds who have done important work looking at the Black Diaspora. From the African American point of view, however, a primary reason for the implementation of Black Studies was to develop a critical mass of Black scholars. The significant presence today of African American academicians is due in large part to the existence of a longstanding tradition within Black Studies that offers a route into academia for an untold number of Black scholars.