McDonald's new push for gender balance, diversity
Meet Kiana Webb
Isabell Rivera OW Contributor | 3/14/2019, midnight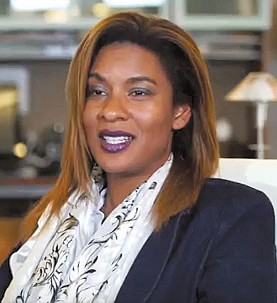 This program will start in the U.S. this spring with the goal of rolling it out to more countries in the future. McDonald's will work with Microsoft to provide the technical skills curriculum and Colorado Technical University to deliver access to learning. This initiative will offer U.S. participants college credits, a credential upon completion and help them build a foundation for lifelong learning, that's necessary to compete in this 21st century economy. At Webb's franchises, their focus is the next generation.
"We really focus on the youth," Webb said. "Creating more opportunities for [young] people of color, and making the community stronger."
Currently, 30 percent of McDonald's officer positions and 41 percent of staff positions at director level and above are held by women globally, and in the U.S., 60 percent of all restaurant managers are women. McDonald's will take key actions to further improve representation. The progression include: using gender neutral job descriptions in English speaking countries for office and restaurant roles, increasing diverse candidate slates and interview panels, as well as investing in tools that use artificial intelligence to recognize, and root out bias from the selection process. McDonald's will also review its high-potential talent pools to promote gender balance, and accelerate their careers through executive mentoring, and sponsorship.
To mark the launch with a statement of support for workplace inclusion, McDonald's CEO, Steve Easterbrook and other senior leaders across the business took to LinkedIn – the world's largest job site. By switching their profile pictures for the McDonald's arches turned upside down, the leaders aim to raise awareness of unconscious bias and the importance of mitigating it.
Having reached more than 10,000 employees with bias awareness training, McDonald's is committed to its continued global roll out, and integrating the training into existing education platforms, talent management processes, leadership development, and training for talent agency partners.
To become an entrepreneur might look hard, but successful people are often there to guide an easier path. Like Kiana Webb, who believes, challenges are there to push to be successful.
"Stop looking to fit in," Webb said, "when you're meant to stand out."