State of Black women on the rise worldwide
Celebrating Women's History Month
Carol Ozemhoya OW Contributor | 3/8/2019, midnight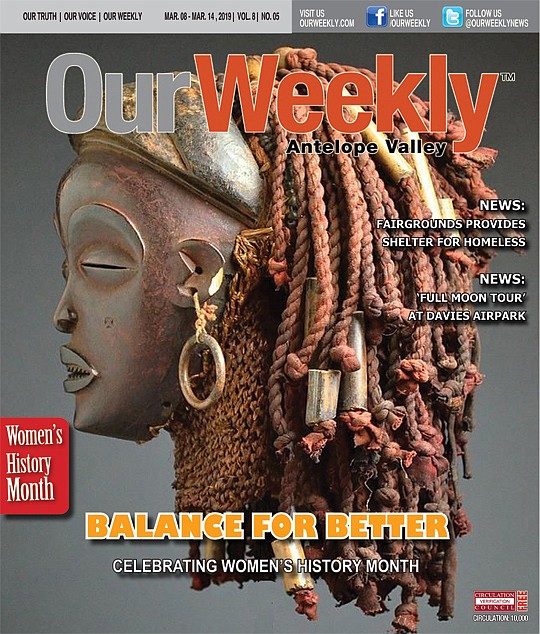 Williams is a fascinating story. Her and her sister Venus once practiced on the tennis courts of Compton. Today, the married mother of one is worth an estimated $100 million, and works to be an inspiration to young girls of color everywhere. She is also a civil rights activist and is not afraid to speak out against racism and sexism.
Many in the fashion world recognized her as a renowned stylist and make up artist, but Pat McGrath took it another step further and launched her own line of makeup, with sales as of the end of 2018 at a billion dollars.
Black women like McGrath are becoming more and more common. According to Entrepreneur.com, Black women-owned businesses are the fastest growing economic force in the U.S. The number of new businesses owned by Black women has indeed spiked in the last two decades, says a report from the Federal Reserve Bank. According to the report from the national agency, 60 percent of all Black-owned businesses are owned by women.
Great strides in business world
A report released this year, "Black Women Business Startups," illustrates the great strides Black women are making in this area of commerce. Visit www.kansascity.fed.org. This growing group of game changers is not without support. The National Minority Business Council Inc. offers support as well as an annual awards program that recognizes trailblazing women of color. This year's awards program will be held in New York City on March 27. The organization's website is at www.nmbc.org.
There can't be a story about Black women in power without talking about Ursula Burns, the former CEO of Xerox. Her story is amazing and inspiring. She grew up poor on the Lower East Side of New York City. Burns excelled in math in school, which got her a scholarship to a summer internship at Xerox. Burns worked her way through the ranks, eventually becoming CEO (in 2009) of the Fortune 500 company.
Deloitte and the Alliance for Board Diversity has reported that women and minorities took up about 31 percent of the board seats of Fortune 500 companies in 2016, up from 26.7 percent in 2012.
According to various news sources, including Fortune magazine, these are just a few of the Black women poised to "take over" a major corporation:
• Ann-Marie Campbell, EVP Home Depot
• Rosalind Brewer, COO Starbucks
• Carla Harris, Vice Chair of Wealth Management Morgan Stanley
• Alicia Boler Davis, EVP General Motors
• Alanna Cotton, VP Samsung
• Andrea L. Taylor, Director of Community Affairs Microsoft
The bright spot of course is the continued rise in Black women starting their own businesses. "We're just tired of playing other people's games," Brittney Packnett recently told Fortune. "And I don't want to have to contort myself to fit your expectations, because ultimately that will make me less successful."