State of Black women on the rise worldwide
Celebrating Women's History Month
Carol Ozemhoya OW Contributor | 3/8/2019, midnight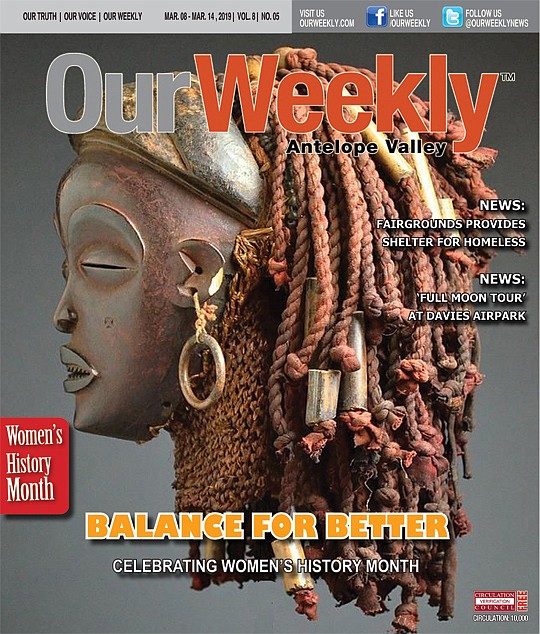 Since the jump, Harris has been an outspoken opponent of President Donald Trump, but her rhetoric in not all anti-Trump. She says she is "for the people" and indeed her actions thus far have endorsed that stand. The 54-year-old African-American, who like former President Barack Obama is steeped in the law (she was California's former attorney general and is a graduate of Howard University), has proposed legislation to provide a tax credit worth as much as $500 a month to families making less than $100,00 a year. Harris said passing that bill would be a priority in the process of eliminating corporate tax cuts to fund the bill. "Let's make America work for working families," she said to a cheering crowd.
Harris is no doubt a shining example of how powerful a Black woman can become in an arena once dominated by old White men. She is not alone. At 32, Lauren Underwood is the youngest Black woman ever elected into Congress. A registered nurse, the Democrat represents the 14th District in Illinois.
Blacks on Forbes billionaires list
As with Winfrey, many of the women in power via financial gains are diversified. Isabel Dos Santos, touted by Forbes magazine as a billionaire, has stakes in oil, telecommunications and banking, just to name a few. Forbes, which describes her as an "independent business woman and a private investor," included the 45-year-old Angolan woman of color on its Top Billionaires List as well as its list of Powerful Women.
And Dos Santos stands as proof, that a woman can have it all; she is married with three children. Dos Santos has a bachelor's degree from King's College in London, England. She has built her empire over the years while maintaining a family.
Another African woman—Folorunsho Alakija—joins the ranks of billionaires and power brokers. She is worth an estimated $1.7 billion. The Nigerian is vice chair of Famfa Oil, which provides oil to Chevron, among other companies. She actually comes from fashion, however. Her customers included wives of major political figures in Africa. The 68-year-old is married with four children.
The number of Black women now in leadership roles in major sports is growing. Probably the most powerful woman in sports is Michele Roberts, executive director of the National Basketball Players Association (NBPA), one of the most powerful and lucrative sports unions in the world.
Michele Roberts and the NBA
Roberts oversees about 350 NBA players representing more than $3 billion in salaries. She has a background as a trial lawyer with a reputation of being a winner. A graduate of UC Berkley, the 63-year-old is surrounded by men in her workplace, including LeBron James, Steph Curry and Carmelo Anthony, who all serve at the top of the organization with her. But their trust in her and her ability to fight for their rights is undeniable. In July 2018, Roberts was unanimously re-elected as executive director of the NBPA for another four years.
Who can talk successful Black women in sports without mentioning tennis star, mother, wife, activist and philanthropist Serena Williams? While she makes millions on the tennis court, she also gets major bucks from endorsements from companies such as Tide, Ralph Lauren and Wilson, as well as her own fashion line, EleVen.