Black and LGBTQ: How society may encourage the 'down low'
LGBTQ Pride Month
Isabell Rivera OW Contributor | 6/28/2019, 10:13 a.m.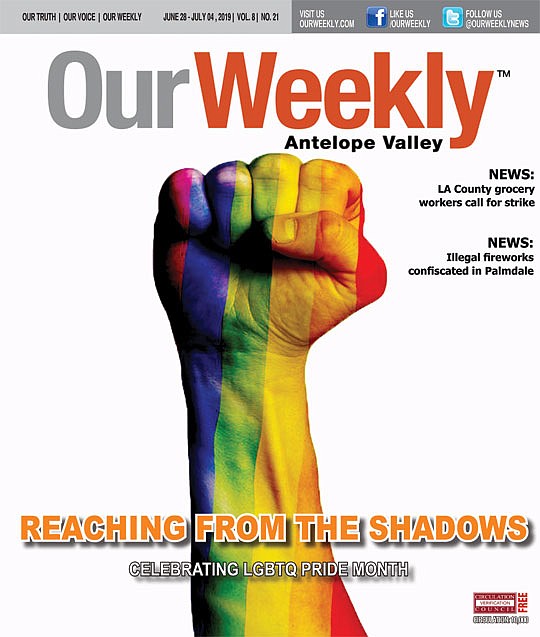 Black men and HIV
As the CDC reported, "The findings in this report are consistent with previous research suggesting that among nondisclosure of sexual orientation is associated with being a member of a racial/ethnic minority group, identifying as bisexual or heterosexual, having greater perceived community and internalized homophobia, and being less integrated socially within homosexual communities. Although this study did not find that nondisclosing were at higher risk for HIV infection than men who are more open about their sexuality, the data suggests that a substantial proportion of nondisclosers are infected with HIV and other STDs and are at high risk for transmitting these infections to their male and female sex partners. The finding that more than one in three nondisclosers reported having recent female sex partners suggests that nondisclosing might have an important role in HIV/STD transmission to women. This might be particularly true for Black nondisclosing, of whom approximately one in five was infected with HBV (hepatitis B) and one in seven was infected with HIV."
Also, according to the CDC, there are three findings related to African-American men who operate on the down-low, specifically being men who have sex with men but don't disclose that information to others.
African-American men who have sex with men (MSM), but who do not disclose their sexual orientation (nondisclosers), have a high prevalence of HIV infection (14 percent); nearly three times higher than nondisclosing of all other races/ethnicities combined (5 percent).
Erasing the stigma
Confirming a 2016 CDC research, the study of 5,589, males aged 15–29 years, in six U.S. cities found that African-American males were more likely not to disclose their sexual orientation compared with White males (18 percent vs. eight percent).
HIV-infected nondisclosers were less likely to know their HIV status (98 percent were unaware of their infection compared with 75 percent of HIV-positive disclosers), and more likely to have had recent female sex partners.
Besides the now-waning trend of the homophobia in the Black community, many families also face the issues of being torn apart, because so many of their men get incarcerated and can't provide for their families. Therefore, many men on the DL feel that if they would come out as gay, they would disappoint their families and get rejected by their loved ones and the church they cherish.
"You have extreme rates of unemployment, fatherless children because of the continuous incarceration of Black men, and so there's a kind of panic within communities around issues of fatherhood and manliness," McCune said.
Since society came so far with acceptance of the LGBTQ community in different cultures, to prevent the spread of HIV/AIDS the stigma that still surrounds sexual orientation needs to be broken, no matter if Black, Brown, or White.