Boy band's effort to trademark name O-Town blocked by Motown
Carol Ozemhoya | OW Contributor | 6/25/2019, 11:28 a.m.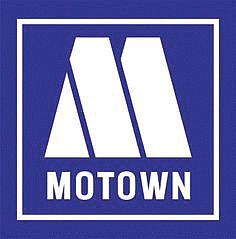 The boy band O-Town briefly had a shot at fame in 2000 on MTV's reality series "Making the Band." Almost 20 years later, the reformed group has one obstacle to its efforts to trademark its name: Motown Recordings, reports Variety.
The label's parent company, Universal Music Group, is trying to block the band from registering O-Town as a trademark, arguing it is too similar to the name Motown. According to court documents, O-Town members Jacob Underwood, Erik-Michael Estrada, Trevor Penick and Dan Miller applied for ownership of the O-Town trademark in 2017. However, Universal Music Group, which owns Motown, filed a notice of opposition in April, stating that the similarity between Motown and O-Town could "create confusion, mistake or deception."
O-Town was formed by late music mogul Lou Pearlman as part of MTV's "Making the Band" reality series in 2000, and he acknowledged in interviews over the years that Motown was an inspiration for the name. The complaint notes the similarities between the group's and the label's logos. According to Underwood, who also manages the band, Pearlman trademarked O-Town before the series launched, then once the group members were chosen, he suggested it as a band name.
"We were like, 'Yeah, that feels closer to our hearts than anything. That makes sense,' not realizing that he owned the name already. It wasn't a big deal until we started touring and then it was like, 'By owning the name, he owns all the rights to what you guys do. You're in handcuffs." In 2008, Pearlman was sentenced to 25 years in prison for one of the largest Ponzi schemes in history, which saw him defrauding people out of more than $300 million. Amid his legal troubles, his assets were seized and Underwood says the O-Town trademark was subsequently abandoned. Pearlman passed away in prison in 2016.