Mental illness, homelessness major issue in South Los Angeles
Distinguishing myths from facts
Lisa Fitch OW Contributor | 6/21/2019, midnight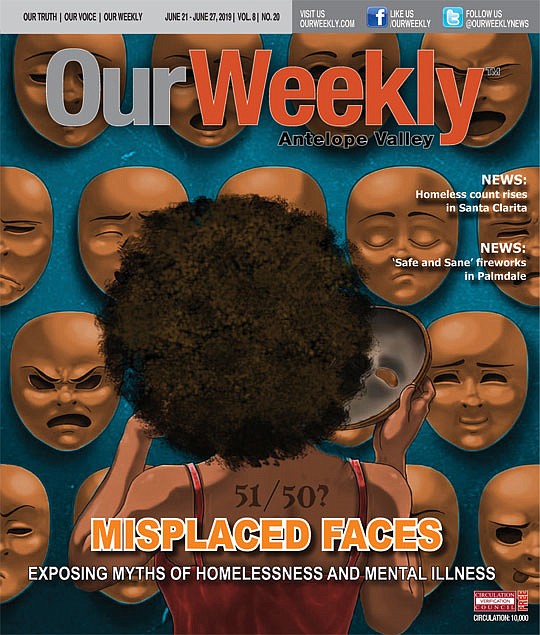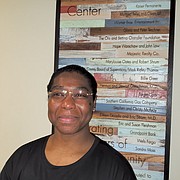 During Mental Health Month (May) the 2019 Greater Los Angeles Homeless Count results came in. While both subjects—mental health and homelessness—are becoming increasingly intertwined within the African-American community, the latter report is filled with "June gloom."
"But not surprising," said Dr. Erica Holmes, director of the Championship Counseling Center at Faithful Central Bible Church in Inglewood.
"There are a lot of reasons that cause individuals to lose their housing and the city, county and state haven't done much to reduce those risk factors."
According to the L.A. Homeless Services Authority (LAHSA), this year's point-in-time count put the number of homeless people countywide just shy of 59,000. That's an increase of twelve-percent increase over last year's count.
"A lot of people think the majority of the homeless population have some severe mental illness, but that's not true," said Holmes, a licensed psychologist. "Most of the homeless are women with children."
According to LAHSA, 38 percent of the homeless are African-American and 30 percent of those counted are female. Twenty-seven percent of the 18-and-over homeless population reportedly have serious mental illnesses.
"Treating mental illness is kind of like with cancer – early detection is best," Holmes said.

Driving through downtown's Skid Row, one can see and feel the destitution. Hundreds and hundreds of people are in need of physical and mental services.
But somehow, Ericka Newsome, 39, found an oasis on Skid Row. The Downtown Women's Shelter is helping her through mental health and housing services.
"I was in foster care a couple of times," Newsome said. "I'm the second oldest of 12 children."
Story of Ericka Newsome
After suffering beatings from an abusive mother, Newsome was determined to live on her own. She received prescription drugs for depression and attended Pasadena City College, close to where she was reared.
"The original plan was to transfer to a four-year music school," Newsome said. "But I had to get a job right away."
Newsome worked with temporary agencies and landed a job at a local bank. She was even a Rose Parade musician at one time.
"I was being a responsible citizen, paid my bills, following the rules," Newsome added. "In 2009, a lot of people in the banking industry were cut back. There were no raises, but my rent went up."
Newsome had to live in her car when she could not afford rent. To avoid parking tickets when she parked on the Pasadena streets, she slept in the bank's parking structure. She became a member at a local gym, where she could take showers.
"One day after lunch I got a call to go to HR(Human Resources)," Newsome said. "'Hey, 'you're no longer part of this company' they said. I remember walking out and I stood on the edge of the parking structure ready to jump."
That's when Newsome checked into the Huntington Hospital - Della Martin Center in Pasadena, where she received a psychological evaluation and hospitalization for depression and anxiety.
But after treatment, she was back sleeping in her car. When she had to sell her automobile to get some money, she was left to walk the streets. She found out about the Downtown Women's Center while she was staying at a shelter in South Los Angeles.