Tiera Fletcher: 'Hidden Figure' in plain sight
Advocating STEM for Black girls
Darcie Ortique OW Contributor | 6/20/2019, midnight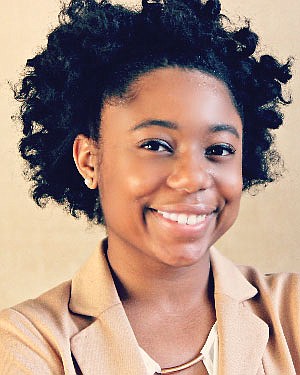 In January 2017, the aerospace fanatics founded a non-profit organization entitled, "Rocket with The Fletchers," an online initiative designed to invest their knowledge into the minds of others and spread awareness about STEM careers.
"We started 'Rocket with The Fletchers' because we thought that there was a need in our community in particular and other communities as well, of just motivation and exposure," she said. "Those are two components that many children don't have at a young age or even in their adulthood."
For the past two years, the couple have conducted online speaking engagements with elementary schools, universities, churches and prisons inside and outside of the U.S. They have used their success stories as a platform to inspire and educate others.
"As young, African American Aerospace Engineers ourselves, we're able to tell the younger generations coming up "Look, you can do it too," she said.
Myron also offers tips and advice to young men struggling to choose their college degree and preaching the importance of financial literacy. "Right now, me and wife wife are funding the company ourselves," he explained. "We give back more than we get…If you say you love something, you spend time with it...When we make money we spend our own money to help people."
The National Girl Collaborative Project has resources in Los Angeles for girls to pursue fields in STEM. The National Society of Engineers is also a reputable resource for women and girls. Currently, Tiera Fletcher is also a part of EngineerGirl.com, a website designed to educate girls and women about engineering. Similar to The Rocket with The Fletchers foundation, web users can become versed in the extensive careers in engineering, the female trailblazers and the impact it has on technology.
"We give kids the opportunity to reach out to us and form mentorships and help them through their academic life, through their personal life, through their development so that they can be the best that they can be," she noted.
While juggling a full-time career as a structural engineer and co-founder of Rocket with The Fletchers foundation, Fletcher is working on publishing a book, tentatively scheduled for 2021, to showcase twelve women doing great things in engineering and a span of other sciences.
"We do realize that we are African Americans and in a child's eyes, when they see someone who looks like them, they have a stronger connection," she said.