New report outlines strategies to reshape County jail system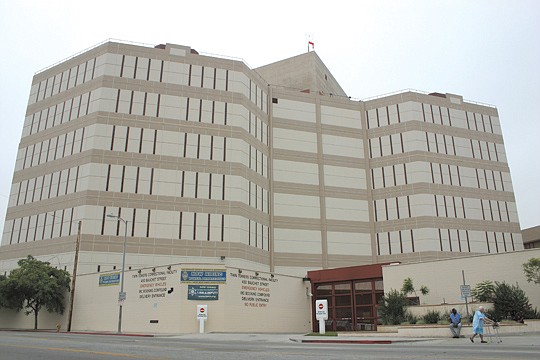 A report presented to the Los Angeles County Board of Supervisors this week by the Alternatives to Incarceration Work Group included a first look at more than 100 strategies that could potentially reshape the criminal justice system in Los Angeles. The report identified allowing people affected by the justice system who would benefit from mental health care and other services to receive them in their communities, and explicitly addressing the disparate racial impacts of the justice system.
The Work Group, established by a Board motion in February, was charged with helping the County develop and scale up alternatives to incarceration through a "care first and jail last approach." It includes community stakeholders appointed from each of the five supervisorial districts as well as representatives from 16 individual county departments overseeing matters of health, criminal justice, and social services.

"The recommendations shared today reflect our work to date, but we hope they will lay the groundwork for a transformational shift to a system of alternatives to incarceration," said Dr. Robert Ross, president of The California Endowment and chair of the Work Group. "This future places care first and it centers human beings; it is a community-based integrated network. It sees people with needs rather than as risks or threats, it looks through a lens of public health rather than punishment, and it is decentralized throughout Los Angeles County, keeping our brothers and sisters from falling out of the community at sites located in our neighborhoods."
"The people locked up in Los Angeles County, as everywhere in America, are disproportionately black and brown," said work group member Dr. Kelly Lytle Hernandez, director of the Ralph Bunche Center for African American Studies at UCLA and co-chair of the work group's ad hoc committee on Data & Research. "At every step, this work group has engaged how deep histories of race remain at the root of contemporary inequities at the County jail, and at every step forward, we are committed to acknowledging, studying, and dismantling those legacies of systemic racism."
The motion establishing the Work Group is part of a wide-ranging County effort directing development of a decentralized approach to mental health and public safety that would divert people from jail to community-based mental health treatment wherever possible.
The report submitted this week is the first part in a process leading towards the expected submission of a final report in December 2019, when action items will be taken. Its vision indicates to the Board the direction in which it intends to take the next phase of this work.
The report presents goals divided into five categories: Community-Based Systems of Care, Justice System Reform, Community Engagement, Funding, and Data and Research.
Community-Based Systems of Care.
"Today, if you are someone in Los Angeles County struggling with mental health, substance use, or housing needs you are met with systems that do not have the capacity to adequately support you, and you then end up in our hospitals, jails, or on our streets," said Eunisses Hernandez, Los Angeles campaign coordinator for JustLeadershipUSA and co-chair of the Work Group's ad hoc committee on Community-Based Systems of Care. "The decentralized community-based systems of care envisioned and proposed by the ATI Work Group would create thousands of new opportunities for people in need of support and their loved ones to access services provided in their communities. Investing in this decentralized system of care will reduce our heavy reliance on emergency rooms and jail cells to handle our most vulnerable community members."
Strategies for Community-Based Systems of Care address the need to strengthen and expand a decentralized model of care to address issues of mental health and substance use disorder, instead of trapping people with clinical needs in a cycle from the streets to jail and back. Instead, these strategies adopt principles of public health through preventative approaches. They propose matching individuals with mental health and substance use disorders to services near where they live, removing barriers to care, and helping community providers develop the capacity to offer that care across the County.