Black music's far-reaching impact celebrated worldwide
The innovators and hit-makers
Carol Ozemhoya OW Contributor | 6/14/2019, midnight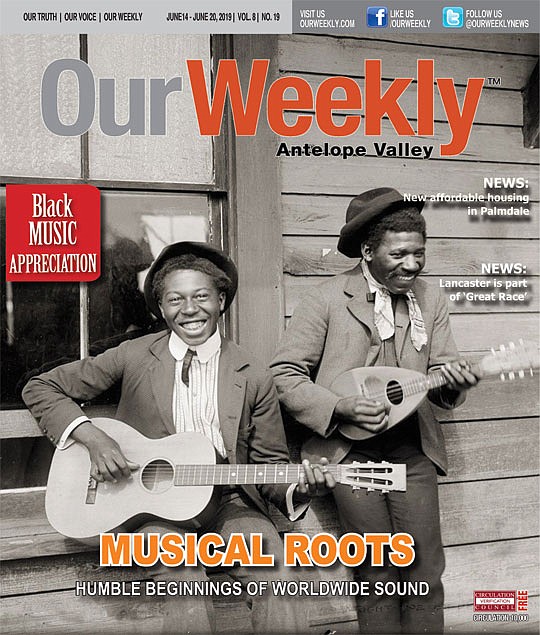 Indeed, Black music has been making history for a very long time. Back in 1927, Louis Armstrong, a Black trumpet player and vocalist, recorded "Hot Fives and Sevens," which many historians point to as the possible beginning of jazz. Other notable Black musicians who influenced and inspired include the late great Robert Johnson, who first became known in 1935… his guitar playing has influenced every great guitarist since, from Muddy Waters to Eric Clapton.
The groundbreakers
Other Black artists that have broke ground include Billie Holiday, Miles Davis, Fats Domino and Ray Charles. In 1961, Motown was born and soon became the sound of young Americans, producing top-selling acts such as Smokey Robinson, the Supremes, the Temptations, Marvin Gaye and Stevie Wonder.
Social injustice has often been a topic of song, particularly in Black music. Marvin Gaye's "What's Going On" still rings popular at times of unrest and political disharmony. Stevie Wonder's "You Haven't Done Nothing" was highly critical of then President Richard Nixon. The Jackson Five performed the chorus on the track, which skyrocketed to the top of music charts around the globe.
But perhaps the voice of the Civil Rights Movement would be the late great Curtis Mayfield with tracks such as "People Get Ready" and "Keep on Pushing."
Other icons of Black music that also became mainstays on America's music scene was Aretha Franklin, who brought Black gospel to the masses while maintaining a position on pop and R&B charts for decades. Jimi Hendrix became the symbol of rock with his electrifying guitar, and Sly & the Family Stone and George Clinton with his Parliament Funkadelic band drove funk to the top.
In the mix, who can forget disco, another genre born out of the rhythms of Black music. Its roots can be traced back to Kenny Gamble and Leon Huff and their Philadelphia-based sound, which led to Gloria's Gaynor's smash hit "I Will Survive," an anthem still sung today on television and in movies.
The 'King of Pop'
Michael Jackson was not only one of the most popular Black artists of all time, he also broke down barriers. Recall that he was the first Black artist to have his video played on the once immensely popular MTV.
Black music and artists continue to push boundaries. It was just announced this week that rapper Jay Z, who has moved into entrepreneurship, business, and sports, has reached billionaire status, according to Forbes. His empire began decades ago when he emerged as a Black music – hip hop specifically – artist.
His wife, Beyoncé, has also emerged from her beginnings as a part of an all-girl trio (Destiny's Child) to become a voice of social justice and of course, a very rich woman.
And consider this: one of the most prestigious honors in the world is the Pulitzer Prize. Last year, California-based rapper Kendrick Lamar was awarded the exclusive Pulitzer Prize for Music, and Time magazine also has named him of the most influential people in the world.
Black music is powerful and no doubt has given a voice to people of color during good times and bad, happy and sad, just about whenever the need arises for expression.
Harry Lyles, founder of Urbaninsite (a 25-year-old music and radio industry online trade) and a radio consultant, may have put it best, though, when he told Our Weekly, "I don't celebrate it for a month. I celebrate it all year."