Black music's far-reaching impact celebrated worldwide
The innovators and hit-makers
Carol Ozemhoya OW Contributor | 6/14/2019, midnight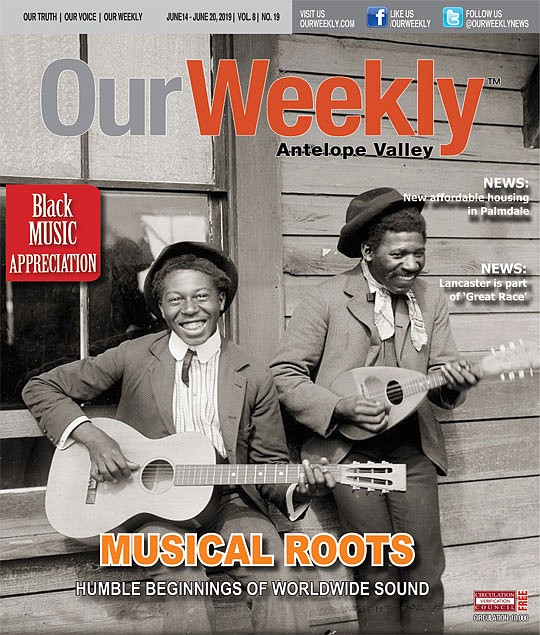 By the '80s, hip hop was starting to show up on the charts, and it didn't take long for the genre to take over with artists such as LL Cool J, Grandmaster Flash, Whodini, Run DMC, turning heads and inspiring feet. By the '90s, hip hop was everywhere. It was a cultural phenomenon that became, actually, a culture in itself. It wasn't just the music – it was the way young people dressed, their swagger and need to express issues of society, the government, their neighborhoods and yes, even love.
Reimagining Black music
But Black music's popularity had its down side, too. In the late '80s and '90s, there were Black music divisions at all the major labels, and there were also some labels dedicated to Black music that popped up and were making money, such as Island, LaFace, So So Def and Def Jam. All the majors like Arista, Universal and Warner had Black music divisions, led by Black executives.
But then, the bean counters at the top of the majors noticed the large profit Black artists were generating, and soon the Black divisions were gone and their artists merged into the pop divisions. Very few Black executives survived. The exception is Sylvia Rhone. L.A. Reid remains a music impresario with his own Hitco.
A look at today's pop charts shows Black artists continuing their reign over the music world. Mustard (at No. 1), Khalid, Lil Nas X, A Boogie wit da Hoodie, 2 Chainz, Scott Travis, City Girls, Lil Baby and Meek Mill are all in the top 10 the week of June 7, according to Media Base, a national music/radio airplay measuring service.
According to a report called "2019 State of Black Music" issued by the National Museum of African American Music, slated to actually open to the public next year, hip hop is the most played music today. In fact, eight of the 10 most streamed artists last year were rappers, with Drake ending up as the most streamed artist of 2018.
The influence of Hop Hop
Black artists have also become the leaders in collaborations and defying categories as well. Hot hip hop artist Cardi B, for example, collaborated with country artist Billy Ray Cyrus for "I Like It," which topped the charts and was nominated for Record of the Year in 2018.
For Libby Anthony, a music industry veteran who has spent decades promoting Black music, particularly blues, Black music has a great deal of history and significance. "When newly freed Black folk gathered in the shanties and jook joints to relieve the pressures of their existence, they would stomp and shout and dance rhythmically. When the loud playing guitar was added, barrel house blues was born," she explains.
"From this birth sprang gospel… through barrel house blues came Thomas Dorsey, the father of gospel music, and then rock was born when exploited by the Brits. Race music became R&B, doo-wop led to hip hop. Consistently, African American music has been a most profitable export and commodity in American society, culture and economics. We honor and listen to the music everyday, whether on the radio, television or other media. In June, we pay and demand special attention to the pioneers and personalities that made it all possible. Long live Black music!"