OK Democratic Party elects first Black chairperson
Oklahoma
Carol Ozemhoya | OW Contributor | 6/12/2019, 10:38 a.m.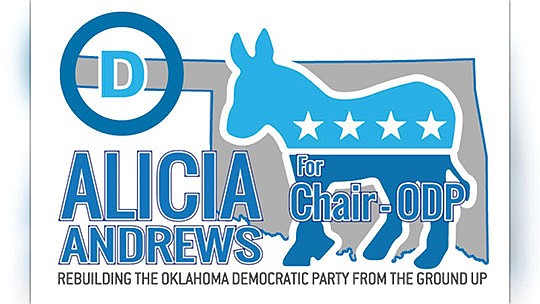 For the first time in the Oklahoma Democratic party's history, members elected an African American woman as chair, reports KJRH. Alicia Andrews is a Tulsa real estate agent who says she started out as a concerned Democrat due to actions within the party. After constantly volunteering with the Democratic Party, they asked her to run for Secretary. She held the position as Secretary for two years. There, she learned more about the challenges and opportunities Democrats face. "I got really involved on many levels and recognizing we still had some challenges and opportunities, and so that I felt that I was pretty equipped to deal with it," Andrews said.
Andrews says she is excited to be making history and is ready to start planning for the future of Oklahoma. "In the next couple of years, we will be getting our rural counties a little more engaged and making sure we get our message to them, and making sure that our representation of our body is diverse in region, ethnicity and gender identity." Andrews added that she is looking forward to getting more people engaged in what the Democratic Party represents.