Campground who pulled gun on Black couple charged
Mississippi
Carol Ozemhoya | OW Contributor | 6/11/2019, 3:05 p.m.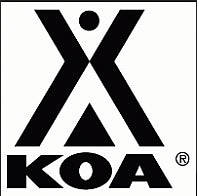 Last week, Our Weekly reported on a story out of Mississippi where a KOA (Kampgrounds of America) worker pulled a gun on a Black couple as they tried to have a picnic at a campground. Now the woman, who is White, is being charged with a misdemeanor – threatening with a weapon.
Ruby Howell, 70, turned herself into the Oktibbeha County Jail on the charges, according to the Starkville Daily News. Jessica Richardson and her husband, Franklin Richardson, say they were picnicking by Oktibbeha County Lake on May 26 when Howell approached them with a gun, identified herself as the property manager of Kampgrounds of America Starkville and ordered them to leave.
"This lady literally just pulled a gun because we out here and didn't have reservations for a lake that we didn't even know we had to have reservation for," Jessica said in a video she posted on social media. Kampgrounds of America fired Howell after video of the incident, captured by Jessica on her cellphone and posted to her Facebook page, went viral.