Byron Allen, Marsai Martin receive Culture Creators award
California
Carol Ozemhoya | OW Contributor | 6/11/2019, 3 p.m.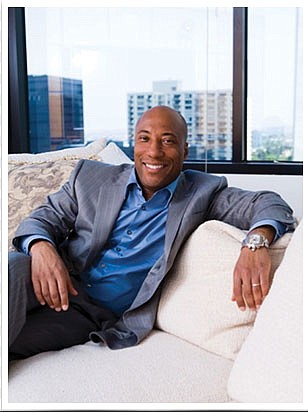 At the fourth annual Innovators and Leaders awards ceremony on June 22 in Los Angeles, media mogul Byron Allen will receive the Icon Award. The event is put on by Culture Creators. Also at the event, "Black-ish" co-star Marsai Martin (whop plays Diane) will be named Innovator of the Year, reports Variety.
Steve "O" Charles and David Gross will accept the Social Action Award on behalf of slain rapper and social activist Nipsey Hussle. In the music category, Culture Creators will recognize Quality Control's Kevin "Coach K" Lee and Pierre "P" Thomas. James Lopez of Will Packer Productions takes the honor in film and television; and Antoine Phillips, vice president, brand and culture engagement for Gucci, in fashion.
Allen has become a media mogul over the years, developing TV shows, investing in independent movies and acquiring properties, such as the Weather Channel, and most recently, some television stations. Culture Creators was founded by Joi Brown, who said, "We create the culture behind the scenes that the world consumes. Imagine if we all worked together, became narrators of our own stories, built a supportive inclusive community that made room at the table for those who are ready?"