Talented soccer team captures national title
South Los Angeles Legends
Gregg Reese OW Contributor | 7/25/2019, midnight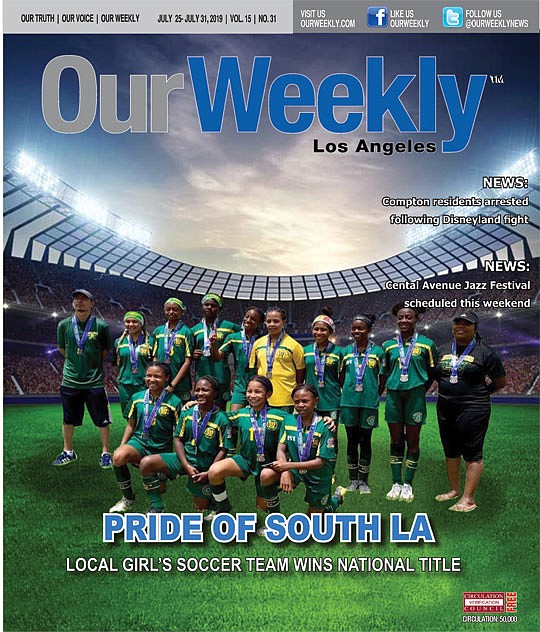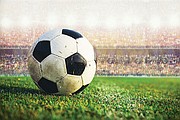 As anyone with a passing interest in sports knows, women's soccer has supplanted men's in the annals of media sports with the United States National Team winning its fourth World Cup (since the tournament began in 1991) in Paris, France. As a result, female stars like Alex Morgan and Megan Rapinoe are more likely known than members of the men's roster. This, of course, has opened a renewed debate about the merits of salary equity since the ladies are arguably more successful on the field and in terms of generated income.
While all of this is unfolding on the world stage, other dramatic developments are underway on the lower ranks. Soccer, or "fútbol," is far and away the most popular game in the world outside the United States, and is making great strides in American acceptance with the influx of immigration over the past few decades. Recently, a home grown team of pre-teen adolescents and African Americans no less, have achieved the formidable task of winning the American Youth Soccer Organization (AYSO) national championship in Hawaii on July 7. This illustrious roster includes Kennedy Caesar, Jaxon Gelin, Madeline Holly, Aahana Holmes, Ameerah Kolleff, Elicia Lewis, Sanaa Pitter, Kennedy Richard, Jordyn Washington, Skyla Wilkins, Ivy Williams, and Sidney Wooldridge. The youngsters have developed their skills at the Kenneth Hahn Recreation Park, a site with its own twisted path to being established.
The path to success
The team's success is a result of the unwavering support of the player's parents and family members. Heading them up is their intrepid coach Habeebah Kolleff, abetted by her able assistant (and husband), Ivan. Their 11-year-old daughter, Ameerah, is also a key member of the team, making this truly a family affair. The elder Kolleff grew up in Pasadena playing soccer with her sisters (one of whom continued her athletic career at Atlanta's Spellman College). As an adult, Habeebah had fond memories of her childhood pastime, and began coaching as a way to bond with her daughter.
Over a decade, she has watched her child mature (while learning to separate "mommy" from her role as "coach"), while Habeebah has developed patience and an understanding of how to motivate her charges in that all important transition from childhood through adolescence. As a woman, she believes she has an innate advantage in understanding how her players develop emotionally and how their bodies are changing in this most formative period of maturity.
Another parent, Stella Lewis, affirms "…the incalculable benefits of having a female authority figure" in leading the team. "There's no way we could have won (the championship) without her," she says. Her 11-year-old daughter, Elicia, who plays (left and right) wingback experienced phenomenal growth as a player within a year, as she went from losing every game but one to going undefeated on her way to a championship season.
All-Star center-back player, Jordyn Washington, was pushed into soccer at age 5 as a physical outlet in the foot steps of her elder sister, In the interim her mother, Camilla, has seen her blossom as a motivated role model and teamwork. She credits coach Habeebah for increasing her focus, which segued over to her academic success.