South LA youth leaders continue push for change
Expanding role of Community Coalitoin
Isabell Rivera OW Contributor | 7/18/2019, midnight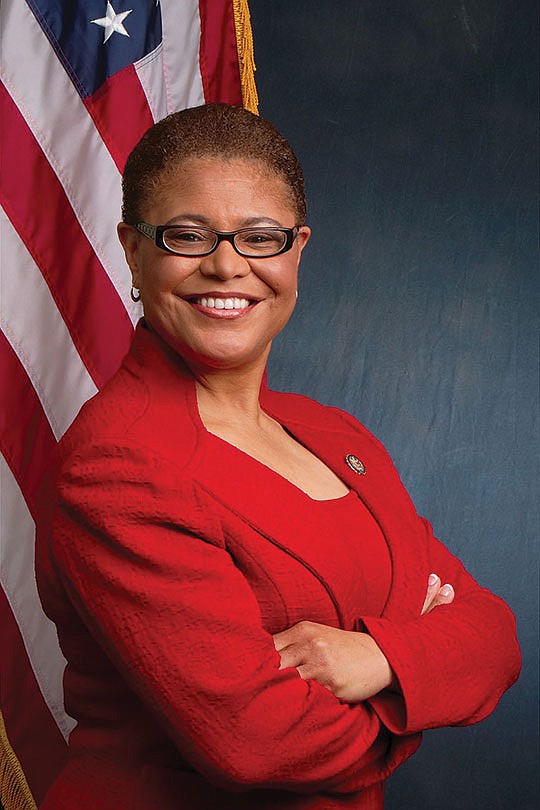 The non-profit organization Community Coalition (CoCo) in South Los Angeles has been in existence since 1990 after its founding by Rep. Karen Bass (CA-37), chair of the Congressional Black Caucus. During a time of homicides, drugs, and gang violence, change was desperately needed, especially to protect the youth of South L.A.
CoCo has provided a hub to elevate South L.A.'s voice and empower residents to take control over the future of their neighborhood and to build a healthier South L.A. with safe neighborhoods, quality schools, and a strong social safety net.
CoCo's past achievements have been the closing of various liquor stores in South L.A. that have been a magnet for crime and addiction, as well as proposing new policies to stop excessive punishment for minor drug offenses.
The team of CoCo advocates for smart and effective crime-reduction strategies that focus on prevention and alter the social and environmental conditions that foster crime. They have reduced youth and gang violence by developing innovative prevention programs and pushed for public investments to transform parks into safe and healthy public places in the South L.A. neighborhoods. They work to empower everyday residents to come together, find solutions, and lead the change in their community, according to CoCo's website.
However, CoCo is not just a social-justice organization. It is also part of the powerful Schools and Communities First statewide coalition, as well as in partnership with more than 270 endorsing community organizations, labor unions, business leaders, philanthropic foundations, and elected officials.
As the chief operating officer at CoCo, Corey Matthews wears many hats. The nonprofit executive, who has more than 10 years of experience in the design, evaluation and leadership of community-based programs in a variety of social policy arenas, is not just passionate about addressing issues urgent to society, he's dedicated to achieve a change. The South L.A. native is responsible for developing the process and assistance to guide strong operations for all of CoCo's programs and strategic initiatives.
"We started to find the best ways to mobilize community members and organizations to work together and transform the conditions of poverty and substance abuse in the community. So we started to be a power building organization through community based organizing," Matthews said. "We've had a ton of different wins in South L.A. one of the things that is most notable is our ability to have combated the rebuilding of liquor stores in South L.A. following the L.A. uprising in 1992. We were really adamant about the over concentration of liquor stores in the community."
CoCo gets funded through different sources, such as public sector companies, private foundations, as well as individual donors.
According to Matthews, CoCo did significant work in criminal justice- and bail reform. Proposition 47 was pushed and allowed to be passed through their statewide alliance work. One of their main focuses is also the deconcentration of tobacco and smoke shops in South LA, as they succeeded with many liquor stores. Another aspect is to find the best way to revitalize land that has been vacated.