Black entrepreneurs refashion media streaming industry
Spotlighting Xperienc On Demand
Carol Ozemhoya OW Contributor | 7/18/2019, midnight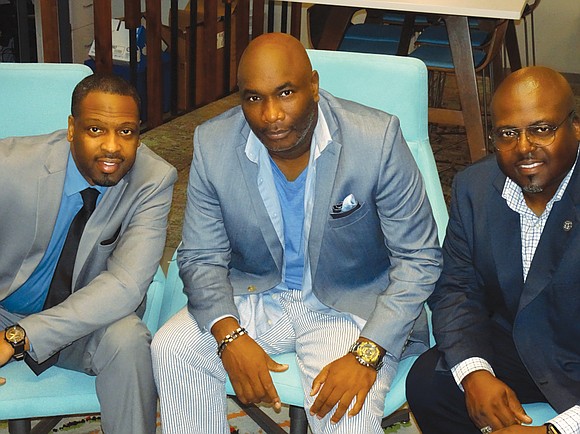 On May 17, new ground was broken in Memphis, Tenn. when Lank the King put his boxers up against boxing champ Floyd Mayweather "The Money Team" (TMT) champs in what was called the Bicentennial Beatdown.
Although the energy was high, the most groundbreaking thing was the master mind streaming company behind getting this out to the world, XOD Network. Xperienc On Demand is an African- American owned platform that enables creators to get their content out to the world on both OTT (over the top) and mobile apps. OTT refers to devices that go over a cable box to give the user access to TV content. With OTTs, content is delivered via an Internet connection rather than through a traditional cable/broadcast provider.
For years, Showtime, Starz, etc. were the way to go to get exclusive pay-per-view content. But now Black-owned XOD Network breaks ground in allowing creators to get paid by those watching their content.
Xperienc On Demand, in just two short years, has gained a variety of content on its platform, from singers and producers to positive programming and sports events. Content in development also includes independent films. Creators are the face of the platform, as all creators maintain 100 percent of their content.
The network is the brainchild of three African American men, each from different backgrounds, who came together to revolutionize streaming. Xperienc gives anybody with a vision a chance to get his or her creative content out there, and in a big way, while providing an entrepreneurial opportunity for others. Xperienc doesn't buy content; instead, it provides an outlet for creators of content to stream podcasts, TV shows, movies, concerts and video at a price determined by the creator and Xperienc.
"Xperienc is the channel providing distribution for both film and music," explains Domonique Mitchell, the netwrok's president and co-owner. "XOD has licensing on almost every major streaming app and platform of which our shows air and will be available to more than 270 million household viewers in the U.S. alone, and be accessible all over the world."
It's quite different from other streaming networks, such as Netflix and Hulu, for example, which provide the programming and content, with subscribers only given a menu to choose from at one subscription price (usually monthly). Xperienc On Demand is exactly what the name implies… an on-demand service. Users only pay for what they want to see.
"The strength in our service offering is our people… what separates us is the diversity in the platforms that we reach and the ability to control when and how it is distributed," explains Gerald Poe Jr., CEO and co-owner. "Content creators can live stream on social platforms, Android and Apple mobile apps, and OTT platforms such as Roku, Amazon and Samsung."
Kenneth Hutchins, COO and co-owner, points out that the spirit of the company lies in its dedication to entrepreneurs. "We had to put together a platform that allowed our producers to maintain 100 percent ownership and to allow them to monetize that ownership at much higher levels than any other platform."
Added Poe, an information technology guru, who has built and sold multiple technology companies: "That meant we had to build a network that was smarter, faster and more robust than our competitors. We offer mixed qualitative content that you won't find on these other platforms."
Giving others an opportunity to share their creative content while making their own money and retaining 100 percent ownership of their content are key elements of this Black-owned company's mission.
"Our network allows our producers to monetize from their own personal efforts of products that they bring to the table," Poe explains. "We have a robust affiliate program. We focus on giving creatives the opportunity to thrive in their own space, without converting them to an industry standard."
He continued: "What we love about XOD is that we are truly helping creators go from start to finish to take their content to the masses. We are providing an entrepreneurial outlet for qualitative content providers to retain more of their earnings while sharing their content around the world."
Mitchell, Hutchins and Poe believe their streaming company will revolutionize an industry that is fast becoming the norm among millennials and the X Generation. Studies from demographics experts such as Nielsen show that most users in those demographics stream way more than they watch television.
"We want to disrupt the industry with our creators by pushing ownership," Poe says. "This is no longer the world of big brands… we can help the creators reach their target market."
Added Hutchins: "We're very proud of the fact that not only are we a strong African American team of Black men that works together, we also have strong women who bring a lot to the table and run our daily operations. In fact, they are the heartbeat of this company."
Kenneth Hutchins is the founder of HGH Green Builders and offers more than 20 years of experience in business development. He is also the founder of the What's Positive movement with a mission is to help others maintain positivity along their journeys.
With a mix of professional backgrounds; XOD's leaders have been able to cultivate a culture of creative freedom and development from their content providers, content creators, and their internal team.