Skin Bleaching: What is it really about?
More than just a trend
isabell rivera ow contributor | 7/11/2019, 10:05 a.m.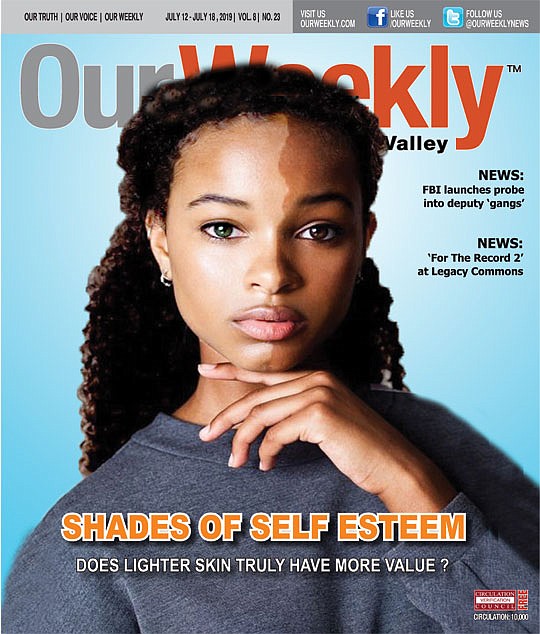 Eight out of 10 women in Nigeria use skin lightening creams, the world's highest percentage, according to the World Health Organization (WHO). Statistics from 2011 showed that 40 percent of African women bleach their skin. Some countries show an even higher percentage. Fifty-nine percent in Togo, 35 percent in South Africa, 27 percent in Senegal and 25 percent in Mali.
For centuries, lighter skin was promoted as being more attractive - except in the '90s when tanned and sun kissed skin was favored - until it was said too much tanning causes skin cancer. Fair skin is in again. However, the use of skin bleaching products is also considered as "highly addictive" that once stopped, the person can get even darker than before.
Nevertheless, bleaching creams are not without risk either. It's shocking to see how many Black women feel the need to change their appearance so drastically they would ignore the health risks involved with skin bleaching. The active ingredients found in skin bleaching creams, hydroquinone and corticosteroids (also known as hydrocortisone) can be cancerous, as well as cause liver and kidney damage, skin rashes, and scarring. The other ingredient, mercury, can also cause problems like skin thinning, blisters, and acne.
The possible side effects can include:
Skin irritation and inflammation (redness and swelling)
A burning or stinging sensation
Itchy and flaky skin
Even worse, long time use can cause:
Skin can turn darker than before or too light
thinning of the skin
visible blood vessels in the skin
scarring
kidney, liver or nerve damage
abnormalities in a newborn baby (if used during pregnancy)
Since skin bleaching creams received some controversy in the past, the manufacturers—who are either from Asia, the United States, or Europe—were forced to rename the labeling to "skin lightening cream" for hyper-pigmentation or dark spots. Interesting enough, the market for bleaching creams in parts of Africa—such as Senegal and Nigeria—is in high demand. However, many countries including Nigeria, claim to have banned the use of harsh chemicals found in bleaching creams. The popular skin lightening cream "Whitenicious" invented by Cameroonian singer Dencia, who was born as Reprudencia Sonkey, states that none of those active ingredients are present in the cream.
In Jamaica, however, that racism comes from men towards women, although many men bleach their skin as well, which they don't call "bleaching" or "lightening" but they call it "browning." Jamaican dancehall artist Spice, whose birth name is Grace Latoya Hamilton doesn't see eye to eye with fellow rapper Vybz Kartel when it comes to skin bleaching.
Jamaican singer shares views
In her latest release "Black Hypocrisy" she tackles on the prejudice she's dealing with from other Blacks, especially men who favor "Brown skin" in her home, Jamaica. In the song, she shares her experience growing up, she told VH1 in an interview that she "was told [she] would reach further if the color of her skin was lighter" and that she "was made to feel inferior because society said brown girls look prettier."
Vybz Kartel on the other hand is no stranger to skin lightening and mentioned this process in various of his lyrics, including praising Michael Jackson who was rumored to use skin bleaching creams to even out his skin tone. Kartel compared skin bleaching to the tanning White people do, but has now stopped using the creams himself. He said he wanted to show off his tattoos, since they look better on lighter skin.