Skin Bleaching: What is it really about?
More than just a trend
isabell rivera ow contributor | 7/11/2019, 10:05 a.m.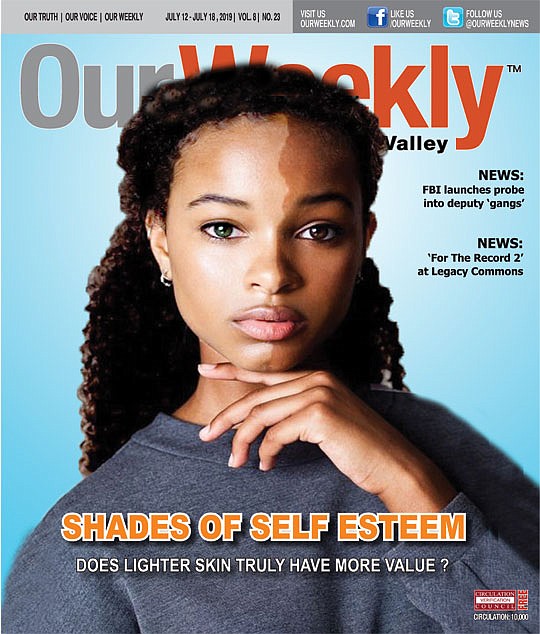 The beauty industry is constantly changing, but what has remained is the obsession with lighter skin.
"Skin bleaching," a trend that has been glorified, especially in Jamaica and certain parts of Africa, is also pretty popular here in the states.
But is really just a trend? Or is there more to it?
"Whiteness" is considered as "pure," by many, and the lighter the better. Lighter skin has always been associated with money and status. However, this risky trend didn't just happen overnight, or is something that was introduced by celebrities, who are advertising it now. It's something that has been around for a long time, and this might come as a shock, but the skin bleaching process has its roots in Europe.
As light as Snow White?
In the 18th century, European women decided to paint their faces using creams and loose makeup powders that contained lead—yes, the compound found in walls. Having lighter skin was considered superb, and of status and not to be mistaken with the peasants who worked in the sun. The idea was to be as light, as Snow White.
Rumor has it that celebrities, such as Nikki Minaj, Beyonce, Rihanna, and Lil'Kim are supporters of lighter skin. Rapper Lil Kim, born as Kimberly Jones, has never admitted to those claims, however, in various interviews about her plastic surgeries she admitted to suffer from body dysmorphia (BDD). This is "a mental disorder characterized by the obsessive idea that some aspect of one's own body part or appearance is severely flawed and therefore warrants exceptional measures to hide or fix one's dysmorphic part on one's figure."
"I have low self-esteem and always have," she said in an interview. "Guys always cheated on me with women who were European-looking… that left me thinking 'how can I compete with that?' Being a regular Black girl wasn't good enough."
Is this what's causing Black women to bleach their skin?
What is 'colorism'?
According to the Association of Black Psychologists, "colorism" which means "the preference for lighter skin" can affect the self-esteem of an individual and the perception of beauty, as well as economic opportunities."
Aware of this dilemma, is the skin care and cosmetic industry. It is a billion dollar industry that is taking advantage of Black women who obsess about lighter skin.
"The skin-lightening phenomenon is a nuanced one," said Shingi Mtero, a lecturer at Rhodes University in South Africa, who teaches a course on the politics of skin bleaching. "Whiteness has been elevated and presented as a universal standard of progress. When people say it's about Whiteness, it's not necessarily to physically be White, it's about wanting to access things White people have easy access to—privileges, economic and social status."
Many Black women think it will give them access to things otherwise restricted if they aren't White, such as power. Being White or light-skinned still has social capital in post-colonial Africa.
Socialite Blac Chyna, who's real name is Angela Renee White, received some heat last November, after announcing she will launch her skin lightening cream in Nigeria, for $250 a jar.