Valery Augustin wants more Blacks in architecture
Celebrated USC professor
Lisa Fitch OW Contributor | 7/3/2019, midnight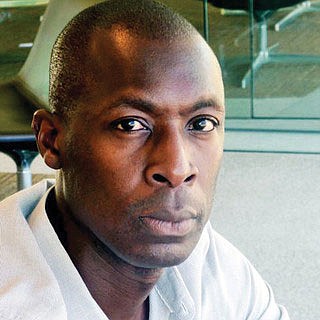 As principal in his own firm, Augustin employs two full-time designers and DNA has worked on a variety of projects across the city.
"The one that's most recent would be the restaurant in South LA, Delicious at the Dunbar," Augustin said. "We designed that space and it was up for a restaurant design award earlier in 2019. We didn't win, but it's always nice to be considered."
DNA has completed a retail project at Crescent Heights Boulevard and Melrose Avenue and is currently working in Clover Park in Santa Monica, where two new restroom pavilions are under construction.
"We're never busy enough," Augustin said, noting that his firms is making an effort to expand its client base to include government projects, especially in light of the construction boom expected with the Olympic Games coming back to Los Angeles in 2028.
Architects and building contractors recognize the value in government work, as they know the dollars are in place and they're going to get paid on time. Billions of dollars are going into construction at LAX, for example.
"We want to position ourselves to be a prime contractor," Augustin said. "Getting the project and being in charge of the whole thing. It's about getting that seat at the table."
Augustin explained that the firm's name is a play on words.
"About a decade or so I chose DNA primarily as a placeholder when first started the practice," Augustin said. "Architecture is about a collaborative effort, so I did not elect to just use my name."
"[Gentic] DNA is basically the building block of all entities," he added. "Architecture is the base for small, specific, defining idea. DNA is very complex, but also very simple. It has all of the information."
Augustin is, admittedly, proud of his work.
"It's not just simply a job." He said. "I'm an architect. It's very much part of my identity. I'm licensed in California, Texas and Florida. I'm passionate about what I do and exited to share that with people."
"Architecture has opened a window to the world and is expanding my horizons. For that I'm thankful," he added. "I'm grateful I can work with something I'm passionate about."