Next Miss Rodeo USA may be Black woman
Michigan
Carol Ozemhoya | OW Contributor | 1/10/2019, 11:02 a.m.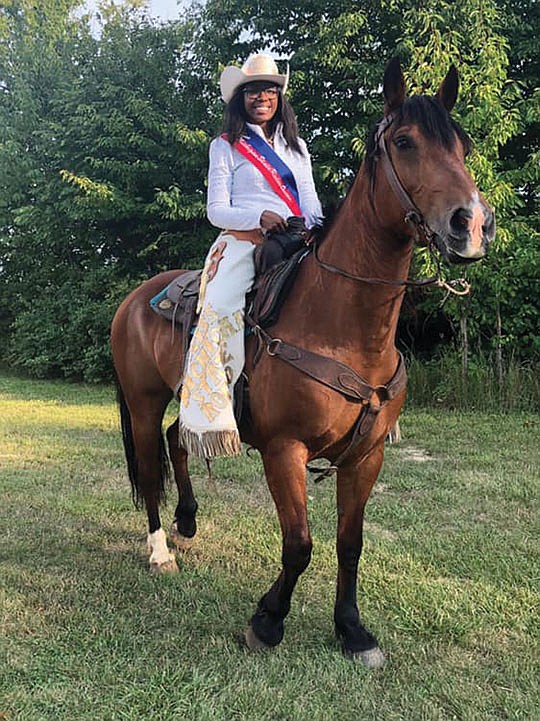 Recently, Our Weekly told you about a Black bull rider who rose to the top of his sport after starting out learning about bull riding on YouTube. Now there's another African American breaking down barriers in the rodeo world. Her name is Khalilah Smith and she is a Black American with her sites on becoming Miss Rodeo USA.
Rodeos and the inner city don't typically go hand in hand, but for 20-year-old Smith, the connotation of what a "Rodeo Queen" is, has no bearing on her love for riding horses. "I'm from Detroit and I came to ride horses and when I tell people I ride horses they're like, you're an inner-city kid from Detroit. What are you doing with a horse?" Smith told Fox x News. To answer that frankly — winning. Last February, the Michigan State University junior became the first Black woman to be named MSU's Rodeo Queen.
The title qualifies her to compete in the Miss Rodeo USA competitions taking place in Oklahoma City this month. By the looks of promo ads for the event, Smith will be the only African American competing for the crown. Although being the "only" could be quite intimidating, the Detroit native who's been riding since she was 10, says that her ability to provide representation for a group of young girls who don't typically see themselves reflected in the sport helps to quiet the nerves.
"Little kids get to see me and this one girl even cried because she had never seen a Black rodeo queen before," Smith said. "Everyone's around me because they're like, 'We've never seen this; we're so happy you're doing it. We need people like you to actually go up there and do the things you're doing.'" Miss Rodeo USA take place January 15th – 19th. To help support Smith's pursuit of the title, vote for her on Facebook.