A recap of the top covers of 2018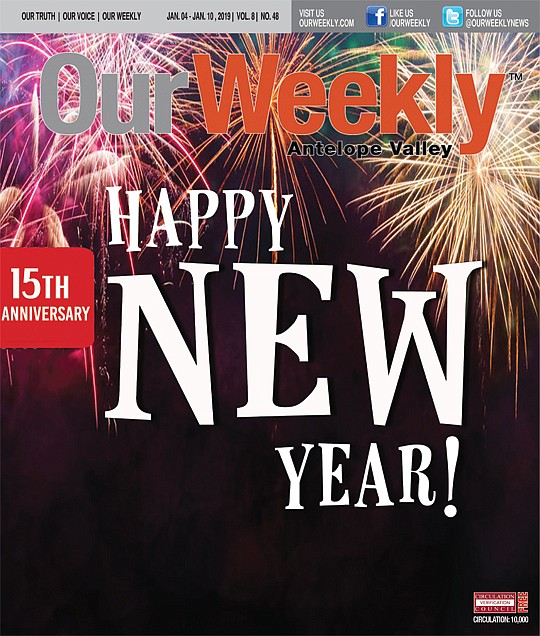 As the largest consumers of goods and services in the country, Blacks are ideal targets for any company equipped with a robust advertising budget.
With that in mind, Marvel's release of a film based in Africa during Black History Month was neither a coincidence or a sincere gesture. Frankly, they wanted a share of the $1.2 trillion that African Americans spend every year on fashion, technology, and entertainment. 
Black buying power is projected to reach $1.4 trillion by 2020, according to a report from the University of Georgia's Selig Center for Economic Growth.This trend will continue as the country becomes more diverse, driven in part by growth in immigration from the Caribbean and Africa. As a result, it's a key time for companies to "build and sustain deeper, more meaningful connections" with Black consumers, according to a recent Nielsen Report.
In other words, for the next several years, White CEOs will do whatever they can to make Black people feel special - and at the same time secure a hefty profit. Therefore, Marvel worked tirelessly in 2016 to convince minorities that Black Panther would be "culturally significant". Many believe it was more of a ploy to ensure maximal gain at the box office.
In North America, it debuted to $242 million, coming in second only to "Star Wars: The Force Awakens." To date, the film has taken in more than $1 billion worldwide. 
A breakdown of Black Panther's viewership reveals that 37 percent of ticket buyers were African-American, Whites made up 35 percent, and Hispanics were 18 percent of the ticket-buying population over the film's opening weekend.
These numbers are a far cry from the 15 percent of an audience that African-American viewers typically occupy for superhero films. Similarly, women were 45 percent of ticket buyers, up 10 percent for a normal movie opening. In other words, Marvel's lining their pockets with tons of black dollars.
By the end of its second night, Black Panther had already become the highest-grossing title in history at 33 AMC theaters across the country, according to the Hollywood Reporter.
http://ourweekly.com/news/2018/mar/16/black-panther-mania/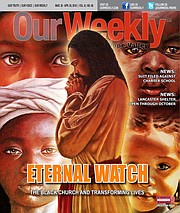 The Black church continues as source of comfort
March 29th
By Merdies Hayes
Editor In Chief
Americans are observing a bittersweet Holy Week as we approach the 50th anniversary of the assassination of Dr. Martin Luther King Jr. During his brief but fruitful sojourn to bring about social justice—and to encourage racial harmony—it may be easy to overlook that King was part of the young generation of his era in attracting those of persons of faith who remained courageous no matter what difficulties lay ahead during the Civil Rights Movement.
Jesus, obviously, was at the forefront of this movement, but the considerable strides toward Black progress could not have occurred without young people. Devotion to Jesus has always been a large part of the African American experience. And while the church has been and continues to be a dynamic and vital force of encouragement in the Black community, many young people may question the propriety of following Jesus. Is Christ still relevant today?
Slavery and accepting Jesus
Some may suggest that Jesus was a foreign deity forced upon African slaves. Others may imply that Jesus was nothing more than a psychological ploy to deaden the pain of an oppressed existence. Still more opinions may contend that our forefathers' worship of Jesus was nothing more than a mask for the expression of more ancient religious practices or, at the very least, a "cover" for the practice of more traditional African religions. Because slaves didn't read a great deal about Black persons in the Bible, it may be convenient to discount the power that scripture has had on African Americans for the past 400 years.
Black people have appeared on the stage of biblical history many times. One notable biblical character was Zipporah, Moses' Midianite wife, in the Book of Exodus. With this marriage in place, the story reveals that Zipporah's father, Jethrow, was also Black. The New Testament features several characters whom scholars believe were likely Black due to the location of their cities.
http://ourweekly.com/news/2018/mar/30/black-church-continues-source-inspiration-comfort/