'Young and the Restless' actor Kristoff St. John dies
Carol Ozemhoya | OW Contributor | 2/5/2019, 10:10 a.m.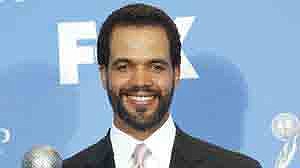 He was an afternoon guilty pleasure for many, as one of the stars of the long-running soap opera "Young and the Restless." Kristoff St. John, a longtime cast member of the daytime staple, was found dead in his home in the San Fernando Valley Sunday. He was 52. According to reports, a friend found the handsome actor's body and police and paramedics were called to the scene. He was pronounced dead before being transported. St. John played Neil Winters for more than 25 years. During his stint on the show, he picked up two daytime Emmys as well as 10 NAACP Image Awards. "It's with unbelievable sadness that we say goodbye to our friend," the official Twitter account for the Daytime Emmy Awards posted Monday. St. John was married and divorced twice. He left behind a daughter and a son, which he shared with boxer Mia St. John. He also had a daughter with his second wife, Allana Nadal.