Stacey Abrams to deliver Democratic response to SOFU
Carol Ozemhoya | OW Contributor | 2/1/2019, 10:03 a.m.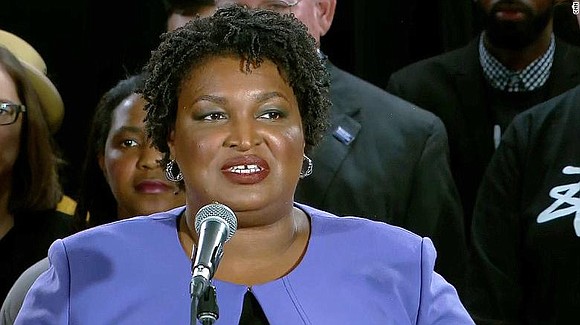 Sen. Chuck Schumer asked former Georgia state representative and gubernatorial candidate Stacey Abrams three weeks ago, he said Tuesday, reports the Huffington Post. In an unusual move and a nod to the changing face of the Democratic Party, Abrams will deliver the party's response to the State of the Union address. "Three weeks ago I called Stacey Abrams and asked her to deliver a response to the state of the union," he said. Abrams confirmed the news on Tuesday afternoon.
"At a moment when our nation needs to hear from leaders who can unite for a common purpose, I am honored to be delivering the Democratic State of the Union response," she Tweeted. The decision to ask Abrams, who doesn't currently hold office but made history as the first Black woman to be a major party nominee for a gubernatorial race last year, is a break from the standard practice of asking a longstanding member of U.S. Congress to deliver the party's response. "She is just a great spokesperson," Schumer said Tuesday. "She's an incredible leader. She has led the charge for voting rights, which is at the root of just about everything else."