Democratic presidential field continues to expand in campaign against Trump
Sen. Kamala Harris announces bid
Merdies Hayes Editor In Chief | 2/1/2019, midnight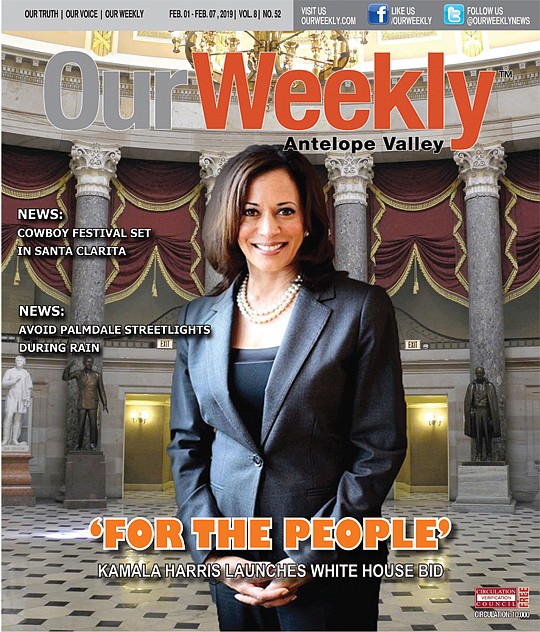 Building a winning coalition
Can these long-shot presidential contenders build a winning coalition? Besides Biden, the very lack of heavyweights could encourage more candidates to join the race. The top-10 candidates are a fairly diverse group in terms of race, gender and age which effectively covers every major Democratic constituency. Voters may recall that it was a lack of competition that helped Sanders gain ground against former Secretary of State Hillary Clinton in 2016. Political watchers may note that if the Democratic Party were unified, there would not be 20 prospective candidates sketching out national campaigns. The first debate may not even have room on the stage for this many contenders.
By the summer of 2020, of course, most of these names will have fallen off the charts when having to confront and contrast against the biggest names in the Democratic field. Because the Democratic National Committee will be forced to fund the most promising candidate(s), many political watchers fear that the newer names could possibly monopolize much of the money, staff talent and media attention.
While it's merely the infancy of the 2020 presidential race, crisis in government routinely overshadows any political campaign. The recent government shutdown could lay testament to how congressional representatives must sometimes go off script to address the pertinent issue(s) of the day. Democrats' history of internal debates and differing ideologies (and their national identity) can sometimes be obscured by louder, more venomous clashes between the two major parties. Any challenger hoping to defeat President Trump may have difficulty competing for attention while he is in the White House—or even when he is on Twitter.