Hair dyes and straighteners connected to cancer among Black women
Carol Ozemhoya | OW Contributor | 12/4/2019, 10:03 a.m.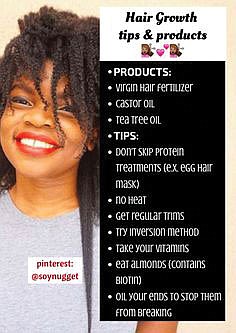 New research from the National Institutes of Health (NIH) has found that the use of permanent hair dye and chemical hair straighteners were positively associated with higher rates of breast cancer. That increased association is most pronounced among Black women, most likely due to the fact that the products they typically use contain more hormonally-active compounds that can disrupt endocrine function and lead to the formation of breast cancer cells, reports Vice.com. On top of that, Black women use these hair products more frequently than women of other races and are therefore further exposed to the harmful chemicals, according to the study, which was published in the International Journal of Cancer on Wednesday. Between 2003 and 2009, the study's researchers studied health data from 46,709 women between the ages of 35 to 74, all of whom had at least one sister who'd been diagnosed with breast cancer, but who had no history of breast cancer themselves. The study was adjusted for a handful of factors — age, menopausal status, race, ethnicity, education, BMI, smoking history, oral contraceptive use, and age of first birth — and the researchers came to the same conclusion: That women who regularly used permanent hair dye were associated with a greater rate (by 9 percent) of breast cancer, compared to those who didn't use hair dye. In addition, Black women who used permanent hair dye in the year before the study were linked to a 45 percent higher rate of breast cancer, whereas White women were associated with a 7 percent greater rate. The more frequently they used hair dye, which the women self-reported via questionnaires and telephone interviews during the study, the greater their rate of breast cancer was: Black women who used permanent dye every five to eight weeks were associated with a 60 percent increased rate of breast cancer, and White women's association rose by 8 percent. Women who used chemical hair straighteners in the year prior were associated with 18 percent higher incidence of breast cancer, and those who used them every five to eight weeks were 31 percent more likely to develop breast cancer. The breast cancer association connected to the straighteners was fairly consistent across races. The researchers suspect the link between hair dyes and chemical straighteners and an increased association of breast cancer can be traced back to the toxic ingredients in hair products that people inhale and absorb through their skin during use (many hair dyes and straighteners contain more than 5,000 chemicals, some of which are known to induce tumors in rats). The products Black women use more frequently than women of other races contain more endocrine-disrupting chemicals, which may increase the cancer association. Most of these harsh chemicals are not even listed on the product labels, making it nearly impossible for consumers to know exactly what they're being exposed to.