First Black UGA grad honored by Atlanta City Council
Georgia
Carol Ozemhoya | OW Contributor | 12/2/2019, 10:12 a.m.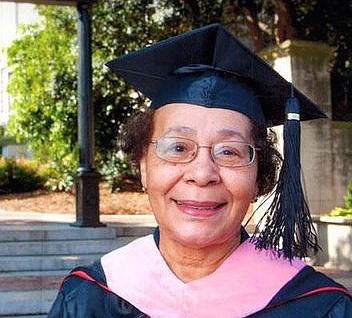 The Atlanta City Council today (Dec. 2) will honor the first Black University of Georgia graduate, Mary Frances Early, reports WSB-TV. She will be one of a handful of people honored including the city's Department of Corrections Chief, Patrick Labat, and the Fox Theater, which has been open since 1929. This is not Early's only recent recognition.
Last week, the Georgia Board of Regents approved a request to name it College of Education after her. UGA will unveil the college's new name on Feb. 25, 2020 to coincide with Black History Month. Early begin at UGA in 1961. She graduated with a masters in music education in 1964, and then added a Specialist in Education in 1967. Early worked as a music teacher within the Atlanta Public School System and eventually was promoted to music director of the entire system. She retired in 1994 from the public school system and taught at Morehouse College and Clark Atlanta University.