Governor chooses African Americans for key position in justice system
Georgia
Carol Ozemhoya | OW Contributor | 8/30/2019, 10:04 a.m.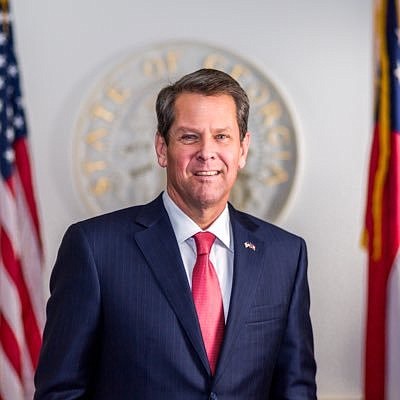 Georgia Governor Brian Kemp's election last year was controversial, as he faced African American candidate Stacey Abrahams, a rising star in the Democratic Party. Quietly, Kemp has seemed to try to appease the Black vote by appointing African Americans to key positions in the state's justice system, reports WSB-TV and the Atlanta Journal Constitution.
Some broke long-entrenched racial barriers. At the state Capitol, Tadia Whitner took the oath to become the first Black judge on Gwinnett County's Superior Court bench. In a ceremonial courtroom in Marietta, Kemp also swore in Joyette Holmes as the first African-American district attorney of Cobb County.
"It's kind of neat," Kemp said in an interview with the Atlanta Journal-Constitution. "You can tell they're historic from the level of excitement at the swearing-ins. There've been huge crowds. You see the whole community come out because people recognize the historic nature. It's exciting."
During his seven months in office, Kemp has appointed Blacks to other key positions in the state's justice system. He tapped former police chief Tyrone Oliver to head the state's Department of Juvenile Justice. He also put former prosecutor Shondeana Morris on the DeKalb County Superior Court bench and elevated Judge Jeffery Monroe to the Superior Court of the Macon Judicial Circuit.
The placement of Blacks in key judicial posts come after former Gov. Nathan Deal received some criticism for not appointing more people of color to the bench during his eight years in office. And they have come as a surprise to some of Kemp's critics. The Republican won last year by appealing mainly to the state's rural White voters. He won just a tiny percentage of Black voters in the race against Abrams, who had been hoping to make history as the nation's first female African-American governor.
Kemp's appointments so far have been a welcome sight, said Atlanta lawyer Liz Broadway Brown, president of the Georgia Association of Black Women Attorneys. "We are paying close attention to the governor's judicial appointments and are energized to see the diversity in the candidates selected to fill these very important positions."
The legal group is encouraging its members to apply when opportunities arise, because it's important for the judiciary to reflect the communities it serves, she added. "I trust the governor agrees with that proposition and will continue to look to fill openings with qualified women and men who reflect that necessary diversity."