College athletics remain under national scrutiny
'Slaves' to the game?
Cory Alexander Haywood OW Contributor | 8/16/2019, midnight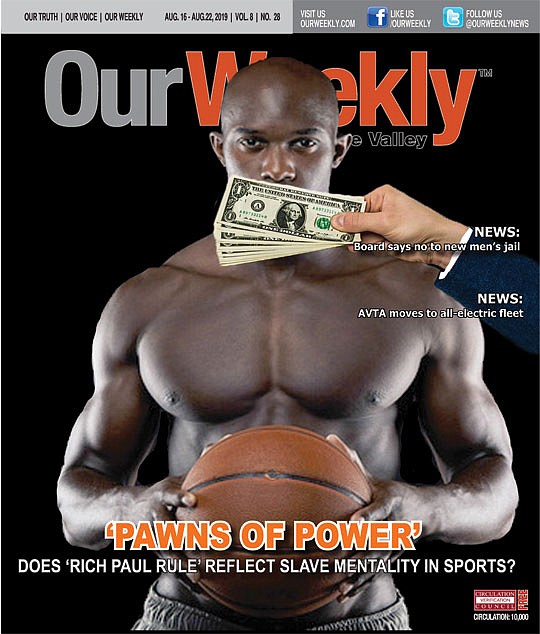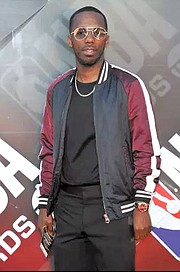 The NCAA is quietly building a reputation for being anti-Black, and pro-establishment.
On the surface, this statement may come across as "ignorant" or "disingenuous."
After all, over the years, legions of young Black athletes have gained a free education and maximum public exposure on the NCAA's dime.
These advantages have merit, especially if you consider the astronomical cost of college tuition, along with the historical challenge of poverty that plagues urban communities.
'Pay to play'
Yet it is hard to ignore the NCAA's oligarchic "chokehold" on athletes who aren't paid to play, but risk being punished if they sneak cash into their pockets from outside sources.
This narrative has a unique impact on young Black men, whose efforts and natural abilities make basketball and football the most popular and profitable sports in college.
These gifted athletes earn millions for their respective programs and the NCAA through TV contracts, plus ticket and jersey sales.
'Free labor' in college athletics
But during the off-season, most return home to their loved ones without a paycheck, or even a stipend.
It's virtually "free" labor.
"Black student-athletes are essentially unpaid laborers supporting the billion-dollar behemoth that is the NCAA organization," explains sociologist and sportswriter Brandi Collins-Dexter. "My father, Jimmy Collins, was once one of those young athletes. He was awarded a scholarship in 1966, and he went on to lead New Mexico State University to the Final Four in 1970. He earned national accolades and even a Sports Illustrated cover."
She added, "While his image was used to sell magazines across the country, he lived in relative poverty and had to scramble to make ends meet. He worked a series of increasingly dangerous jobs — including a short-lived stint as a rodeo clown! My family laughs about it now, but at the time he could have easily destroyed his body, let alone his career, in the blink of an eye."
The NCAA has recently considered implementing a policy that would've required sports agents to have a college degree and pass an in-person exam before they could legally represent players declaring for the NBA draft.
Meet Rich Paul
These regulations don't seem calculated or biased at first glance, but if you stay current with the new trends in sports, you're probably familiar with Rich Paul, a young, Black sports agent who's making waves and breaking barriers at the college and professional levels.
As CEO of Klutch Sports, Paul has guided several Black athletes to financial freedom—and he's doing it without the prestige of a bachelor's or master's degree. If he continues down this righteous path, it may soon be approporiate to call him the "Harriet Tubman" of pro sports.
In an op-ed piece for The Athletic on Aug. 12, Paul wrote: "Requiring a four-year degree accomplishes only one thing: Systematically excluding those who come from a world where college is unrealistic. Does anyone really believe a four-year degree is what separates an ethical person from a con artist?"
"Let's also be clear that once the NCAA requires a four-year degree for athletes 'testing the waters,' it's only a matter of time until this idea is socialized, no longer questioned, and then more broadly applied. We all know how this works. Unfair policy is introduced incrementally so people accept it because it only affects a small group. Then the unfair policy quietly evolves into institutional policy. I'm not sure what the technical term is for that because I didn't finish college but I know it when I see it."